September 1, 2020
If you enjoy reading about our picks for the best outdoor dining in Chicago, then visit our blog to get more insightful facts, recommendations and history about Chicago.
– By Lindsay McNaught
What's not to love about summer in Chicago? Each year the warm weather brings renewed excitement for rooftop bars, restaurant patios, beer gardens, boat rides, Cubs games, street festivals, and strolls along the Riverwalk. Though the summer of 2020 has come with some limitations, there are still plenty of opportunities to soak in the sun and enjoy the outdoors in our beautiful city.  
In response to the pandemic, many Chicago restaurants have safely stepped up their outdoor dining game – more space, reduced capacity, socially-distanced tables, plenty of hand sanitizer  and clear guidelines regarding masks. Restaurants are also getting creative in other ways, such as offering contactless payment options and menus available on your phone via QR codes. Hopefully, we'll see some of these new innovations outlast the pandemic. 
Check out our top picks for outdoor dining in Chicago:
5 Rabanitos
Chef's Special Cocktail Bar
Frontier
Green Street Smoked Meats
Duck Inn
Mott Street
Big Star
Parson's Chicken & Fish
With more and more restaurants reopening and offering outdoor dining in Chicago, the city's sidewalks are bursting with activity once again. But with so many delicious options, which do you choose? Here are eight of our team's favorite restaurants that feature dining al fresco:
As far as outdoor dining in Chicago goes, 5 Rabanitos is hard to beat. Just steps from the 18th Street Pink Line Stop, this Pilsen eatery serves authentic Mexican cuisine at lunch and dinner. The restaurant's patio on Wood Street sits just across the sidewalk from a beautiful mural painted on the building's exterior. Join us next tour season for our Pilsen: Creativity and Community Tour to enjoy more of 5 Rabanitos before visiting the National Museum of Mexican Art. 
While they've been offering carryout food and to-go cocktails for a few months now, Chef's Special recently launched a unique outdoor patio operation. After placing your order, your food is presented on a private windowsill next to your table so you and the servers are able to maintain a safe distance. You then move the food to your table and dig in. The menu features delicious Chinese cuisine and housemade cocktails from the team behind Giant. For those looking for outdoor dining in Chicago that involves eating delicious Chinese food and specialty cocktails, then Chef's Special is your spot.
Serving up Southern comfort food, whole animals and large format meals, Frontier certainly offers a dining experience not found at other Chicago restaurants. When we arrived, the hostess greeted us with a hand sanitizer spritz before leading us to our outdoor table. Frontier is a Black-owned business and a James Beard Award Semi-Finalist. This same team also runs Ina Mae Tavern & Packed Goods, another Wicker Park restaurant serving New Orleans-inspired dishes with outdoor seating.
Green Street has successfully switched up its operations in order to accommodate the new outdoor dining in Chicago health codes. They've added more outdoor tables and spaced them farther apart. They've also switched from counter pick up to full service. Their smoked meats, sides and cocktail offerings are amazing — you can't go wrong with anything on the menu.
Tucked between Pilsen and Bridgeport, this cozy tavern has a quaint patio and delicious food. Their specialties are rotisserie duck and Duck Inn dogs – their take on a classic Chicago hot dog. Both are excellent choices, depending on what you're in the mood for. When we visited, we purchased extra dogs that came with instructions for preparing them at home. You can also find Duck Inn dogs at TimeOut Market, which reopened August 26 and is a stop on our Fulton Market: Winter on the West Side Tour.
An Asian-fusion restaurant, Mott Street consistently offers unique and interesting dishes. To accommodate those who only want to do outdoor dining in Chicago, the patio has recently been extended. They allow small parties to be seated at large tables and everything feels safe and spread out. Mott Street also features family suppers to go and provides an opportunity for diners to purchase meals for frontline workers. This team also runs Mini Mott in Logan Square, an excellent spot for burgers, fries, and milkshakes.
Big Star in Wicker Park remains a favorite among locals. They've expanded their already large patio and spaced tables to accommodate more diners safely. Their margaritas are refreshing on a hot day and dogs are welcome to hang out (on leashes, of course) while their owners enjoy delectable tacos and more. Our Wicker Park: Putting the Chic in Chicago Tour makes a stop at Big Star during tour season. 
Both Parson's locations have spacious patios with large picnic tables and delicious comfort food like fried chicken, hush puppies, and mac and cheese, to name a few. Unfortunately, real puppies aren't allowed on the patio at this time but the good news is that Parson's delivers and the food tastes just as good at home. We've ordered many hot chicken sandwiches over the course of the pandemic. Delicious.
Let's continue to support our community and enjoy outdoor dining in Chicago while the weather cooperates.
---
POPULAR TRIPS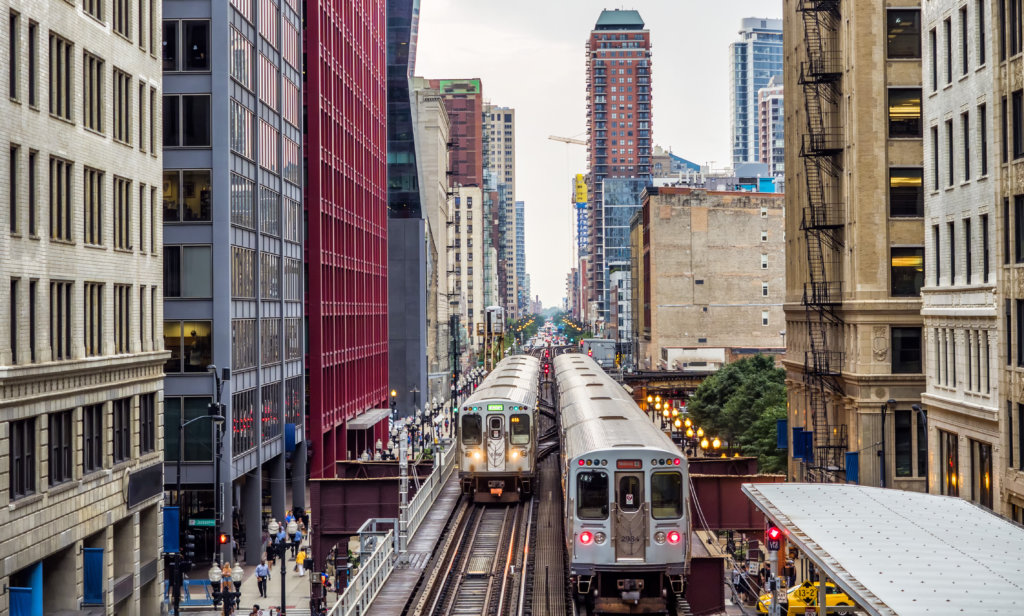 Duration: 3.5 hours
Price: Adult $60
Tour price includes transit fees - food/beverages purchased by guests
Tour begins and ends in the Loop
Walking distance: 1.5 miles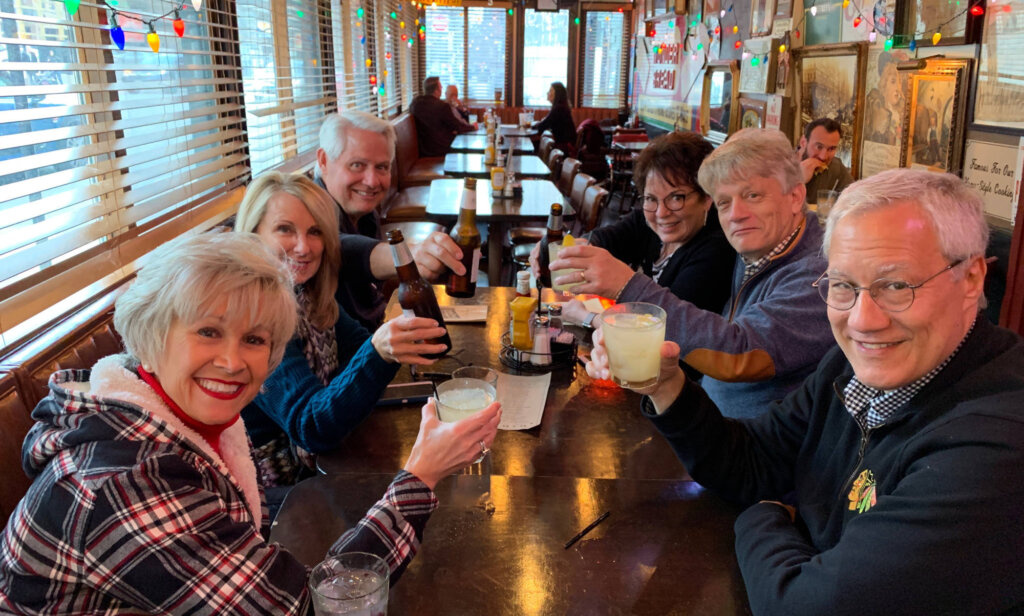 Duration: 3.5 hours
Price: Adult $60
Price includes transit fees – food/beverages purchased by guests
Tour begins and ends in the Loop
Walking distance: 1.1 miles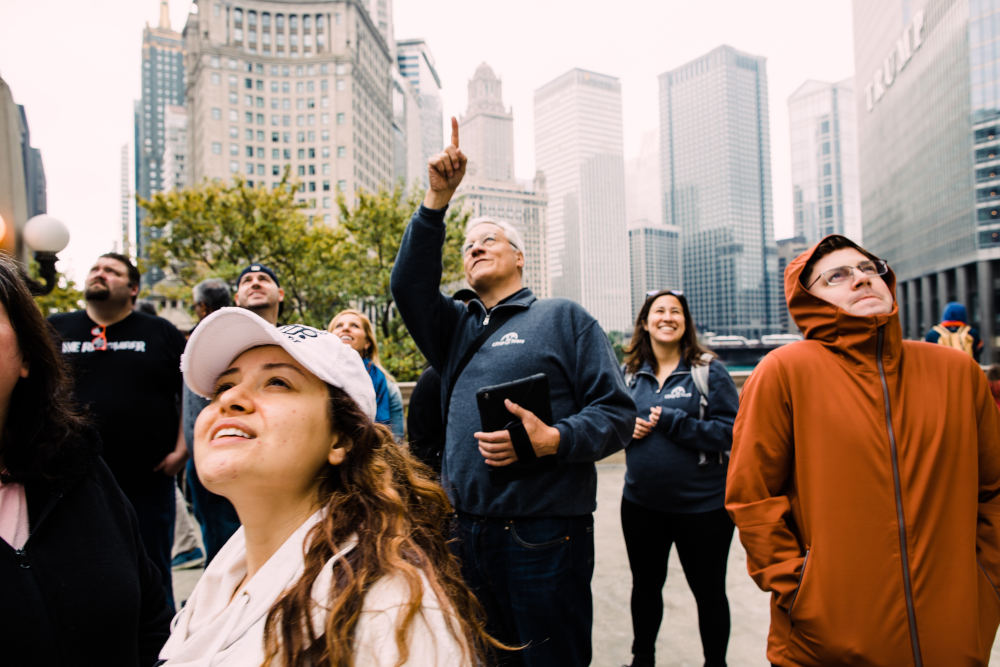 Duration: 2.5 hours
Price: Adult $60
Tour price includes professional tour guide, train ride - food/beverages purchased by guests
Tour begins and ends in the Loop
Walking distance: 1.5 miles
NEWSLETTER
Stay in the LOOP and subscribe to our monthly newsletter today!