October 23, 2020
– By Tom Schaffner
If you enjoy reading about the history of Magic in Chicago and want to learn more about the city and its history, then consider signing up for our blog newsletter!
---
Magic, as a form of entertainment, has a long and checkered history in Chicago.
In 1893, two aspiring young magicians had a chance encounter on the Midway Plaisance at the Chicago World Columbian Exposition. Though both were employed as lowly sideshow performers at the fair, they agreed to share their magic secrets with each other in hopes of bolstering their acts. The two fledgling illusionists? Harry Houdini and Howard Thurston, both of whom would go on to become world-famous magicians in less than 20 years.  
Impressive Illusions
Because of their growing popularity, Houdini and Thurston would book themselves frequently into Chicago theaters where their shows were always sold-out. Houdini cemented his legend as an escape artist in 1898 when he escaped from a jail cell in Chicago's South Loop Levee District after being bound by shackles and leg irons. The Great Thurston dazzled audiences with a trick in which playing cards mysteriously rose in the air and also with a floating lady illusion known as the "Levitation of Princess Karnac." A third magician, Harry Blackstone, Sr. (a native Chicagoan who took his name from a famous local hotel) also began to make a name for himself around the turn of the century.  Blackstone's most famous illusion was sawing a woman in half.
While big-time magic shows were popular in Chicago and in other cities across the country for a quarter of a century, they quickly fell out of fashion. Houdini's death in 1926, the introduction of talking films in 1927, and the onset of the Great Depression effectively brought an end to big-time magic shows as a form of entertainment.  They were costly to stage, few audience members could afford the price of a ticket and there were cheaper options for entertainment, like motion pictures.
A New Kind of Magic Show
After World War II, however, the economy boomed and Chicagoans once again were on the lookout for new and different ways to amuse themselves.  In response, performers in Chicago pioneered a new type of "close-up" magic show, one that abandoned the large props and machinery of previous big-time magic acts in favor of smaller illusions (card tricks, disappearing objects, items emerging from a hat) that could easily be performed at a table or before an intimate crowd in a nightclub.
In the 1950s and '60s, close-up magic flourished in Chicago.  Clubs like the Empire Room in the Palmer House and the Pump Room at the Ambassador East Hotel hired strolling magicians to entertain customers tableside. Schulien's, in North Center, hired magicians to come to your table after your meal to perform a 10-minute show and the New York Lounge on Irving Park Road specialized in late-night magic shows (which ran until 4 a.m.).  Additionally, retail magic shops featuring all kinds of do-it-yourself magic tricks sprang up across the city, including five near Dearborn and Randolph in the Loop —Ireland's, Joe Berg, Abbott's, National Magic Company, and the Treasure Chest.
The Chicago Magic Scene Today
While magic as a form of entertainment — or retail enterprise — is not as popular in Chicago today as it was several decades ago, there still are a number of venues where you can enjoy up-close magic with your favorite food or beverage. There are also several independently-owned retail shops throughout the city that are devoted primarily to magician's craft.  Because of the pandemic, some of these venues and stores have closed temporarily, limited their service hours or have created alternative programming.  Please check each listing's website for accurate and timely information about business hours and operations. 
Ashod "Mr. Ash" Baboorian was an immigrant from Iraq who loved magic.  He developed a comical magic act in the close-up Chicago style and began to play in area clubs and taverns in the 1960s and 70s.  In 1985, he decided to open his own magic shop in Lincoln Square, just down the street from the legendary New York Lounge.  The shop is crammed with tricks and other magic paraphernalia for beginners and professionals.  Though Mr. Ash recently passed away, his family is keeping the shop open, even during the pandemic.
Opened in 2015 in Andersonville as an homage to the close-up magic bars and restaurants of the past, this retro-styled venue (1930s-40s look and feel) features strolling magicians who do close-up card tricks and other illusions tableside for customers.  The Magic Lounge also has several small theaters in which to showcase tour magicians and related mystical entertainment.  Though the venue is "closed temporarily" during the pandemic, it does offer virtual cocktail hours every Friday evening and also has interactive virtual magic shows that can be arranged for private parties.
Staking out fertile magic territory in the suburbs is Midwest Magic, a retail store that carries more than 14,000 items and bills itself as "the largest magic shop in the world."  In addition to tricks, gags, and related items, Midwest Magic claims to have one of the most comprehensive collections of books about magic in the industry.  The shop encourages patrons to "hang out" and interact with clerk/magicians who attempt to stump and amaze you by performing tricks from behind the counter.
Normally, magician Dennis Watkins performs an intimate, up-close magic show on weekends in a small showroom at the Palmer House Hotel.  However, the pandemic has temporarily halted the shows at the Palmer House, so Watkins has developed a virtual show, "The Magic Parlour at Home," in which he delivers an interactive magic and mind-reading show directly to customers in their homes (via Zoom).
Temporarily closed due to the pandemic, this is a monthly penthouse "party" (elegant cocktail attire, gourmet food, music, adult beverages) on the rooftop of a hotel that includes several wandering magicians who perform magic throughout the venue.  Pay one fee and you can enjoy a relaxing evening of food, booze and up-close magic.
This well-established retailer bills itself as "the world's leading-edge magic source for magic tricks, magic books, magic DVDs, magic lessons and magic lectures."  Catering to amateurs and professionals alike, the shop's origins date to 1926 when it was located in the Loop and called Ireland Magic Company.  Several locations later, the store settled in Ravenswood where it still does a brisk business, boasting of an inventory of more than 10,000 items.
Holder of two journalism degrees, including a masters from Northwestern University, Tom Schaffner is a native of the Chicago area and has spent nearly 50 years as a writer, editor, publisher and professional communications consultant. He was also the founder, editor, and publisher of the Chicago File, a newsletter for former Chicagoans. Tom is also the co-owner of L Stop Tours.
---
POPULAR TRIPS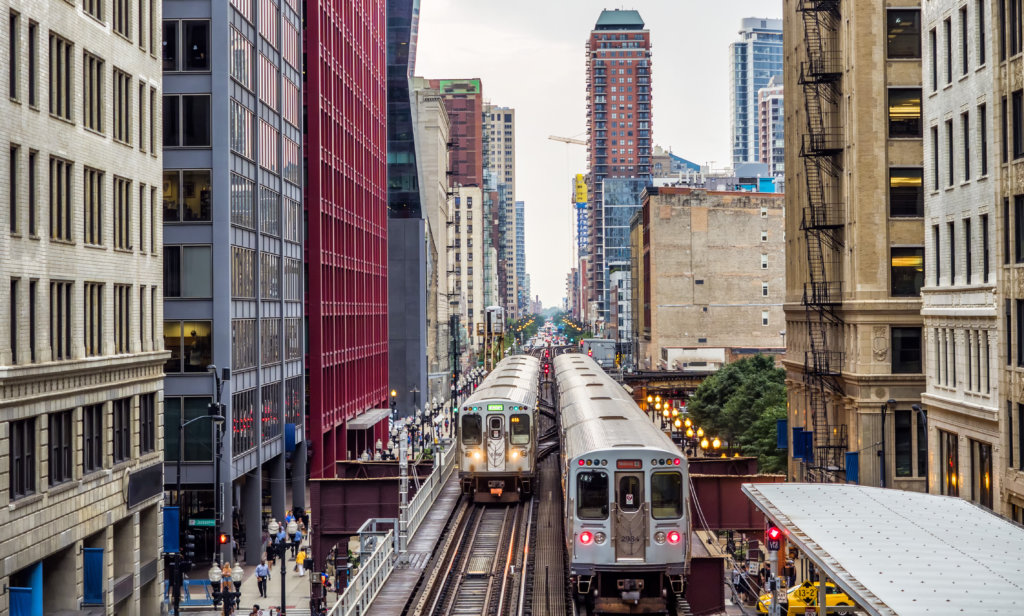 Duration: 3.5 hours
Price: Adult $60
Tour price includes transit fees - food/beverages purchased by guests
Tour begins and ends in the Loop
Walking distance: 1.5 miles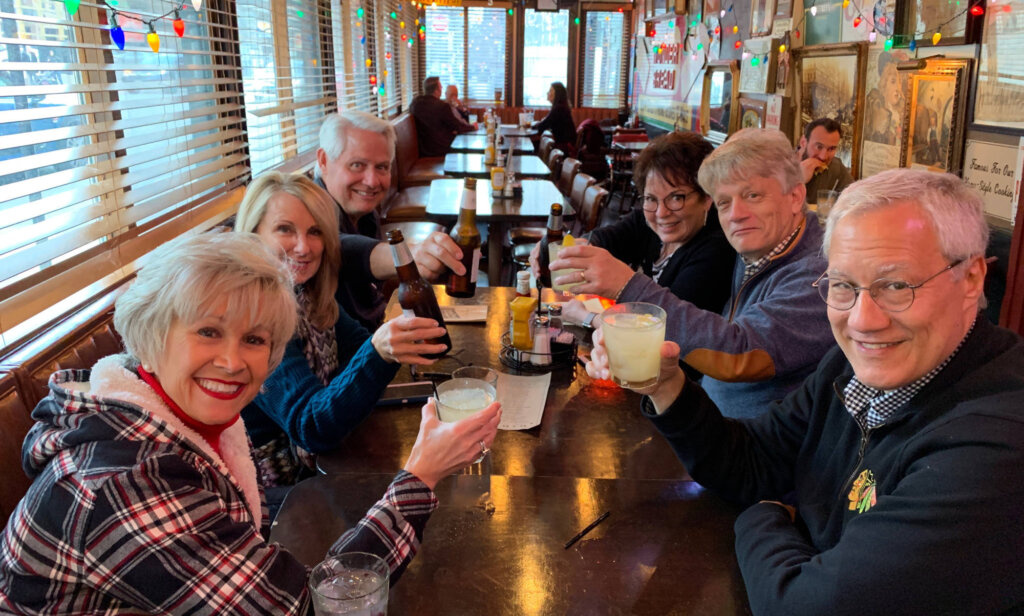 Duration: 3.5 hours
Price: Adult $60
Price includes transit fees – food/beverages purchased by guests
Tour begins and ends in the Loop
Walking distance: 1.1 miles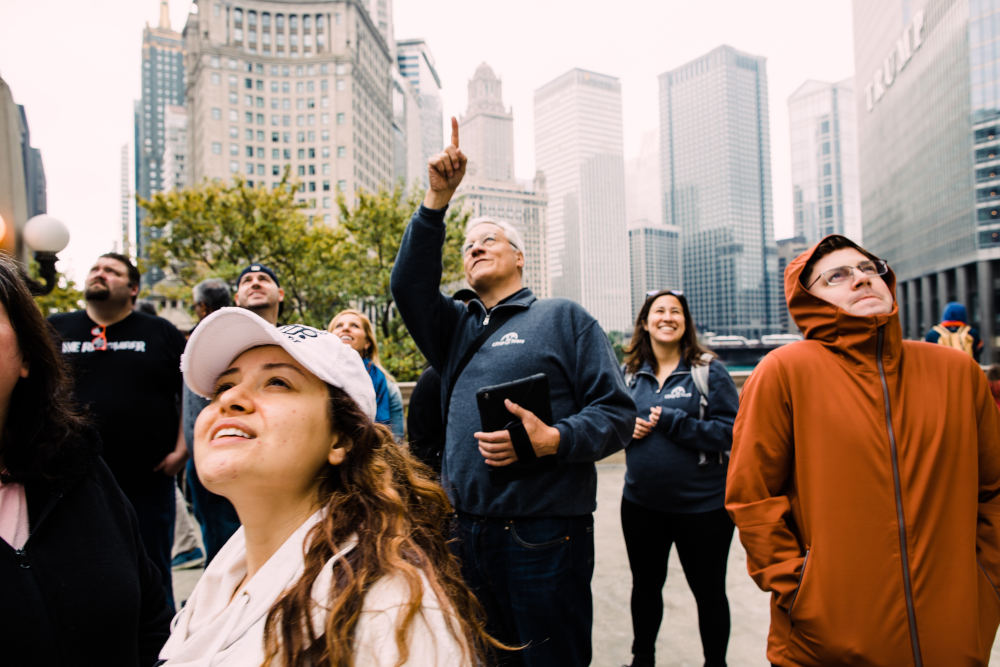 Duration: 2.5 hours
Price: Adult $60
Tour price includes professional tour guide, train ride - food/beverages purchased by guests
Tour begins and ends in the Loop
Walking distance: 1.5 miles
NEWSLETTER
Stay in the LOOP and subscribe to our monthly newsletter today!