July 16, 2019
– By Tom Schaffner
I lived in Old Town for a couple of years in the early 1980s.
My wife and I lived in a two-bedroom apartment on Crilly Court, a one-block street just west of Wells Street between Eugenie and St. Paul Streets (the 1700 block).  We lived on the first floor of a building built by developer Daniel Crilly in 1877, six years after the Great Fire. The four-story apartment building (now condos) was not only historic, it was distinctive — Crilly had the names of his four children (Oliver, Isabelle, Edgar, Erminnie) sculpted in stone above four of the building's doors.  We lived in the Erminnie section.
I have a lot of fond memories — and some not so fond — of living in that apartment in Old Town.  There was the time we decided to host a throwback 1960s party and several hundred people showed up, including a sports anchor from CBS channel 2 that no one knew; the time we filled the apartment with smoke because we forgot to open the fireplace flue; and the time I spent about three hours "defrosting" on a radiator near the front door after a brutally cold 3-degree Bears game.
The best part about living in Old Town, however, was walking around and exploring the neighborhood.  There were so many interesting shops, restaurants, taverns and entertainment venues that it was often difficult deciding where to go or what to do.  So many options, so little time.
Nearly forty years later, as I look back on my days in Old Town, I find it incredible that many of the places that my wife and I used to haunt are not only still in business, they are thriving.  In the spirit of bridging the past with the present, I have compiled a list of Old Town business establishments that we used to visit (in the 1980s) that are still going strong today.
Iconic Old Town Chicago Spots
In the early 1980s, Second City only featured shows on the main stage, there were no second- or third-level improvisation shows on different stages as there are today.   We used to go to the box office early on Saturdays because they would sell remaining tickets for that evening's show at half price. But you had to be there in person to get tickets and only during a short time window in the middle of the day.  Because we lived only about a block away, it was not a problem for us to get in line regularly on Saturdays. Today, thanks to the Internet and an expanded platform of shows at Second City, it's easy to get full-fare or discounted tickets without ever leaving your home.
The baby back pork ribs at Twin Anchors were legendary forty years ago when we first ate there and they are every bit as iconic today.  Add to that the cool retro ambiance of this 87-year-old tavern and you've got the makings of a neighborhood "joint" that was, is and always will be a Chicago classic.  For its longevity and exceptional service to the city and its residents, Twin Anchors should become the fifth red star on Chicago's municipal flag.
 Everyone has a favorite breakfast place and we had ours, Nookies on Wells Street.  Actually, we had two favorites but the other one, Original Mitchell's, at the corner of Clark and Wells, is no longer a survivor — it closed several years ago and is therefore disqualified from being in this review.  Nookies, on the other hand is a stalwart, and now has three other restaurants on the North Side. What we knew as a small breakfast café/diner has grown into a full restaurant that also serves lunch and dinner. Doesn't everyone always enjoy an expanded offering of Nookie(s)?
Occasionally, when we couldn't procure half-price tickets at Second City, we would venture over to Zanies on Wells, just south of North Ave.  Founded in 1978, Zanies specializes in stand-up comedy and has hosted just about every big time comic you can think of when they were in their formative years, such as Jay Leno, Tim Allen, Jeff Garlin, Chris Rock, Dave Chappelle, Gilbert Gottfried, Chelsea Handler and many more.  Though there were many comedy clubs competing for our dollars in the 1980s, Zanies is the only comedy club in Chicago today that is programming stand-up comedians seven days a week.
Back in the day, I had three reasons — and three reasons only — for going to the Fudge Pot, a neighborhood candy store that has been on Wells Street since 1962.  Either I was looking for a unique or last-minute gift, I was looking for something that I couldn't find at other stores, or I simply had to satisfy my sweet tooth. Frankly, reason number three occurred far more frequently than the other two.  Go figure. Today, whenever I'm near Old Town Chicago, my sweet tooth begins to throb like a pulsating boombox and my car begins to veer toward the Fudge Pot like its being pulled by a giant magnet. Fortunately, today's Fudge Pot is bigger and better than ever with more candy and sweets than you can possibly imagine.  You can also watch them make the candy — all the equipment and work tables are fully visible to anyone who walks into the shop.
In the early years of our marriage, my wife and I realized we had a lot to learn about wine and spirits before we could confidently serve said liquor to family or friends that were visiting us in Old Town Chicago.  Fortunately, we discovered the House of Glunz, a legendary Old Town liquor merchant that has been serving Chicagoans since 1888. The staff took time to educate us and were very helpful. It's still in the same location today.  Let's face it — you don't stay in business for 131 years unless you're doing something right. 
The legendary Earl of Old Town, a nationally-acclaimed venue for folk music, vanished from the scene more than three decades ago but the Old Town School of Folk Music, the educational center of the profession, is now in its 62nd year of operation is still going strong.  When I lived in Old Town, I once came dangerously close to taking bagpipe lessons at the School (are the bagpipes considered folk music?).  Fortunately, I was talked out of it by my calm, collected and tone-deaf wife. From classes to concerts to shopping for music products in their store, the School of Folk Music is truly a unique Chicago institution.  No longer located in Old Town, the School now has facilities in Lincoln Park and Lincoln Square.
Additional Places to Check Out if You're in the Neighborhood of Old Town Chicago:
There's lots to see in the Old Town Chicago neighborhood. Interested in learning more? See these fascinating sites, and many othres, on L Stop Tour's Brown Line tour.
Holder of two journalism degrees, including a masters from Northwestern University, Tom Schaffner is a native of the Chicago area and has spent nearly 50 years as a writer, editor, publisher and professional communications consultant. He was also the founder, editor, and publisher of the Chicago File, a newsletter for former Chicagoans. Tom is also the co-owner of L Stop Tours.
---
POPULAR TRIPS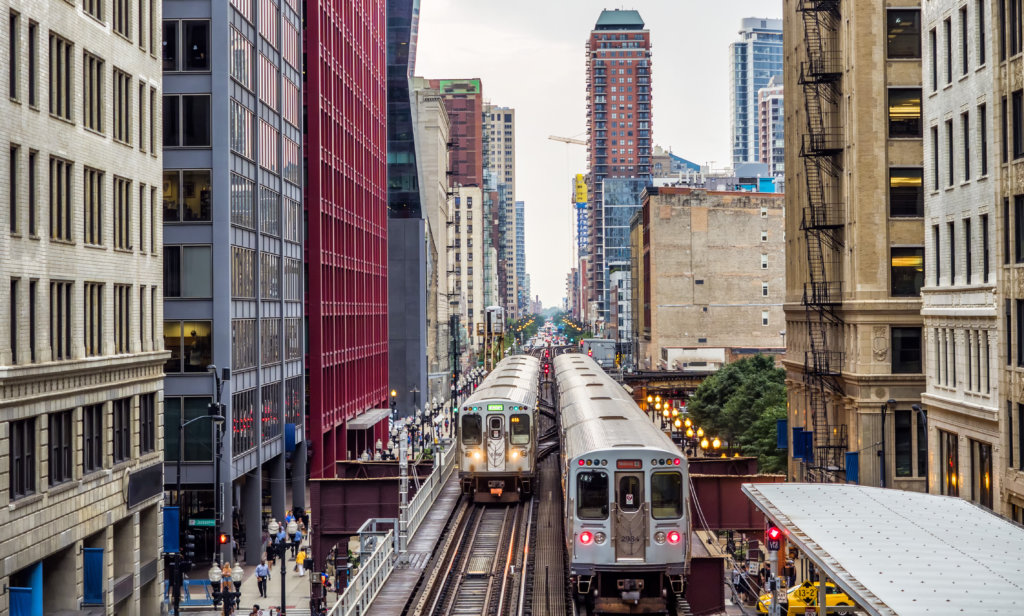 Duration: 3.5 hours
Price: Adult $60
Tour price includes transit fees - food/beverages purchased by guests
Tour begins and ends in the Loop
Walking distance: 1.5 miles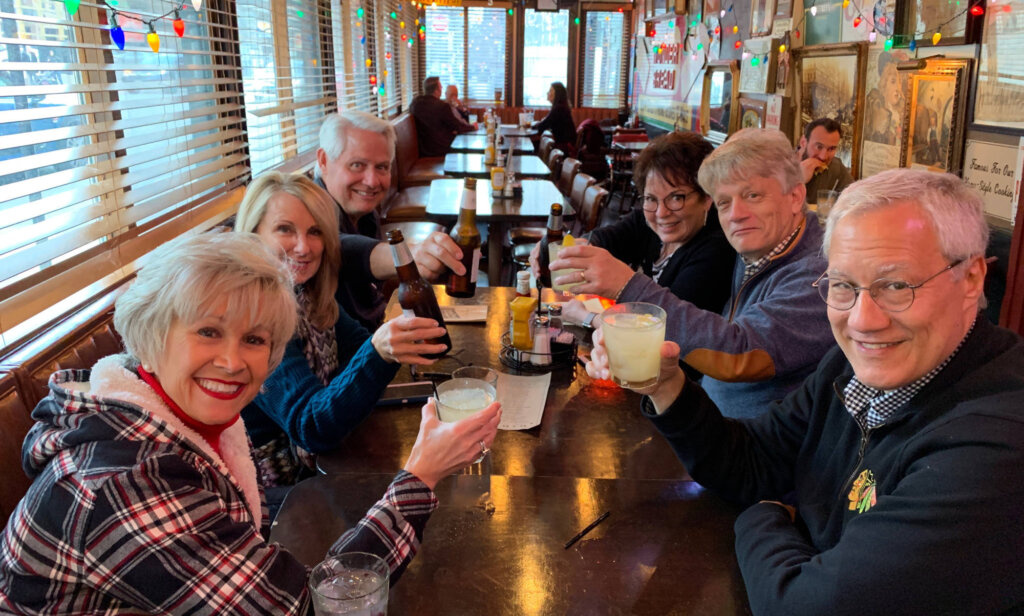 Duration: 3.5 hours
Price: Adult $60
Price includes transit fees – food/beverages purchased by guests
Tour begins and ends in the Loop
Walking distance: 1.1 miles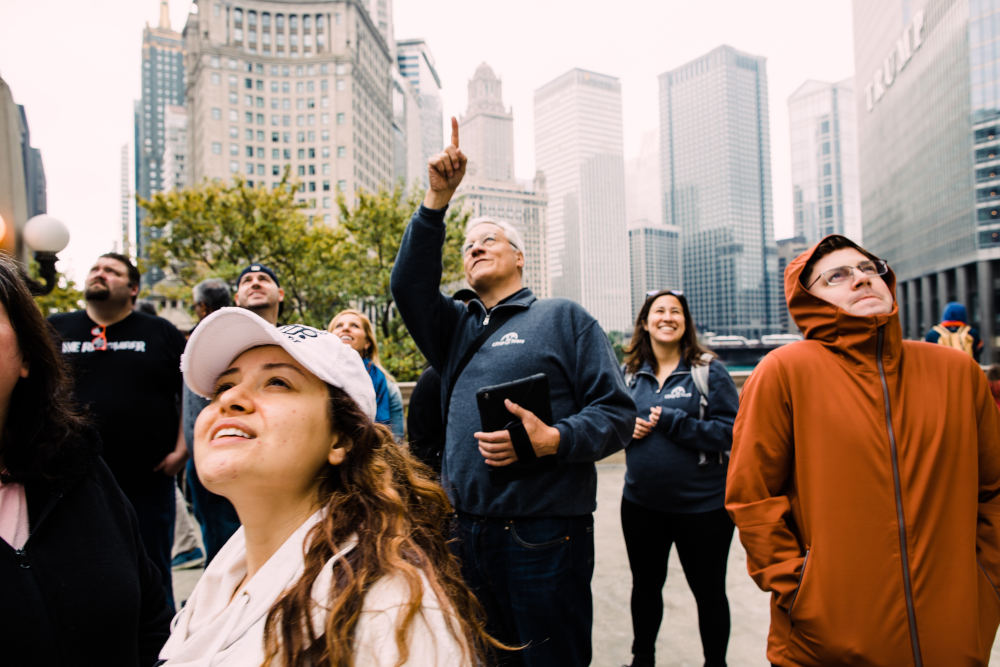 Duration: 2.5 hours
Price: Adult $60
Tour price includes professional tour guide, train ride - food/beverages purchased by guests
Tour begins and ends in the Loop
Walking distance: 1.5 miles
NEWSLETTER
Stay in the LOOP and subscribe to our monthly newsletter today!