July 2, 2019
– By Tom Schaffner
While it's important to keep up with the latest trendy restaurants in town, it's also important to keep tabs on those eating places known as  "joints" — places that have been around forever, have one or several signature items on their menu, have been popular for years, are small, independent or family-owned (not a franchise or corporate chain) and, as often is the case, are unabashedly dowdy in their design, décor and appearance. What you're about to discover is simply the best food in Chicago.
In my family, we keep tabs on various joints around the city by making it a point to visit one — either a long-time favorite or a new one we've just discovered — about once a month. We generally go on Saturdays, usually for lunch,  because the time slot allows plenty of time to sleep on a Saturday morning and also because, well, there's no rush to get back to the office or workplace. On Saturdays, there's plenty of time to fully wallow in the "joint" experience and savor the food you have purchased.
So with no further ado, here is a list of our very favorite Chicago food joints that we have compiled over the years for your dining pleasure:
Best Food Joints in Chicago
Stony Sub
(8440 S. Stony Island Ave.)
You can't miss the bright yellow building on the west side of Stony Island just past 84th. Inside the structure, every square inch of wall space is covered with signs offering everything from burgers to gyros, wings to subs. Stony Sub is a cash-only joint that offers only food to go. We visited Stony Sub in the summer and took our food across the street and enjoyed a picnic of sorts on the grassy, park-like median that separates Stony Island's north- and southbound lanes.
Signature Dish:  The uniquely Chicago Gym Shoe Sandwich (also known in various parts as the Jim Shoe), which consists of gyro meat, roast beef and corned beef stacked high on an Italian roll with lettuce, tomato, tzatziki sauce (Greek yogurt), Swiss cheese, onions, sweet peppers and giardiniera (hot pickled Italian relish). It doesn't get any more Chicago than this!
Open since 1946, this South Side Italian eatery is located in Bridgeport but is difficult to find. It's boxed in by two overhead expressways (I-55 on the north and I-90/94 on the south) and also by an above ground rail switching yard immediately west of the restaurant. During the lunch hour you'll find all types of customers dining there — truck drivers, executives, factory workers and, yes, railroad employees.
Signature Dish: Ricobene's is known far and wide for its breaded steak sandwich, a massive pile of beef smothered in cheese, peppers, giardiniera and marinara, all of which are packed tightly inside a split French roll. In 2015, USA Today named Ricobene's breaded steak sandwich the "Best Sandwich in the World;" Anthony Bourdain liked it so much he featured it on his "Parts Unknown" travel show. Years ago, a friend of mine ordered one and just stared at the massive Frisbee-sized concoction when it was placed in front of him. He then looked up, shook his head and said, "This thing's as big as a disk brake." It was. But over the next hour or so, he ate every morsel.
Half Shell
(676 W. Diversey Pkwy.) 
It's like a little, divey neighborhood bar with kitchy nautical decorations that's located in the basement of someone's house, but with one notable exception — this little subterranean gem serves great seafood at great prices. 
Signature Dish:  Alaskan King Crab legs with herbed garlic butter are extremely popular at the Half Shell, they're cooked well and you get a lot of them. One reviewer suggests you bring your own kitchen shears so you can attack the pile of shellfish faster. Great advice.
The name refers to the original business, an ice cream shop, which was opened at this location in 1966. Some of the unique ice cream flavors are still on the menu, such as black walnut, butter pecan and praline. This is a "joint" in the truest sense of the word, great food (mainly sandwiches) is offered to go (cash only) and the service is fast and the building itself resembles a trailer or mobile home with the windows propped up.
Signature Dish:  The Steak Sweet sandwich, a combination of chopped rib-eye steak, seasonings, grilled onions, cheese, sweet peppers and tomatoes that comes on a steamed bun and is topped with a sweet-savory sauce.
You would never suspect that this little, weathered wooden building with the hand-painted signs just a few feet from the Calumet River actually is a James Beard Foundation Award-winning restaurant. It opened in 1948 and is owned and operated today by the same founding family. Without question, it's some of the best food in Chicago.
Signature Dish:  Calumet Fisheries is essentially a smokehouse, you cannot go wrong with anything on the menu that is smoked, particularly the smoked sturgeon, trout and shrimp.
Like most "joints," there's nothing fancy here, just a small bar, several tables and walls that are covered with signs and old photos.  Lindy's claims to be "Chicago's Oldest Chili Parlor" and it probably is — it was founded on this spot in 1924.
Signature Dish:  You can order the chili with beans, with mac, without beans, without mac or ladled on top of just about anything, like hot dogs, nachos or burgers.
Located in Humboldt Park since 2002, this Mexican eatery recently relocated to Fulton Market where it now sports a new, trendier look. Cemitas refers to a sandwich resembling a torta that originates from the Puebla region of Mexico.
Signature Dish: Cemitas Atomica, a breaded pork chop, a chile guajillo marinated pork chop, and ham, along with Oaxacan cheese and avocado served on sesame seed bread.
Another classic Bridgeport "joint," Johnny O's, is a 55-year-old establishment that is kind of a business mash-up — it's part hot dog stand, part diner, part convenience store and part restaurant. Its split personality aside, they serve fast food that tastes great and is widely considered to be some of the best food in Chicago.
Signature Dish:  The Mother-in-Law, a tamale in a hot dog bun, covered with chili and then topped with relish, onions, peppers and tomato slices. 
Open only for about a year, this South Side eatery has already achieved "joint" status. It serves only dishes that are versions of Belgian-style pommes frites, or, French-fries that are covered with decadent sauces and your choice of protein, such as roast lamb, jerk salmon or chicken wings. 
Signature Dish:  Italian Beef Frite, Chicago-style Italian beef, Asiago, giardiniera cheese sauce and au jus on a bed of fresh pomme frites.
Johnnie's Beef 
(7500 W. North Avenue, Elmwood Park)
A no-nonsense, one-story building with a big glass window that reveals a long line of customers who are waiting for their piping hot Italian beef sandwiches. It has looked this way since the joint opened in 1961.
Signature Dish:  Italian Beef, thin slices of seasoned roast beef, simmered and served au jus on a long Italian style roll, usually with giardiniera and sport peppers.
Looking to try some of the best food in Chicago for yourself? Great! Check out our list of Chicago tours now and you could be elbows deep in giardiniera before you know it!
Holder of two journalism degrees, including a masters from Northwestern University, Tom Schaffner is a native of the Chicago area and has spent nearly 50 years as a writer, editor, publisher and professional communications consultant. He was also the founder, editor, and publisher of the Chicago File, a newsletter for former Chicagoans. Tom is also the co-owner of L Stop Tours.
---
POPULAR TRIPS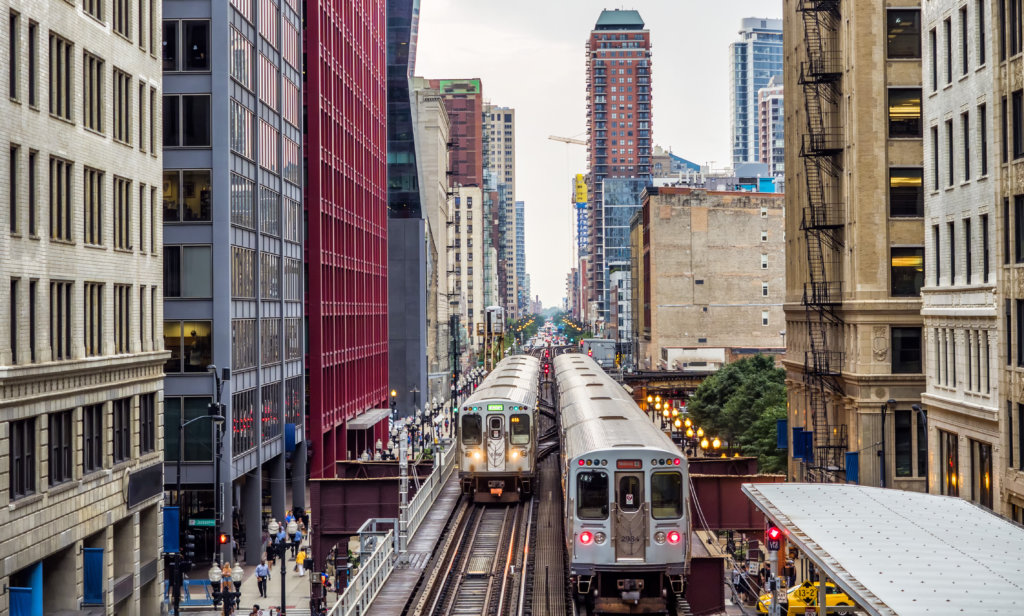 Duration: 3.5 hours
Price: Adult $60
Tour price includes transit fees - food/beverages purchased by guests
Tour begins and ends in the Loop
Walking distance: 1.5 miles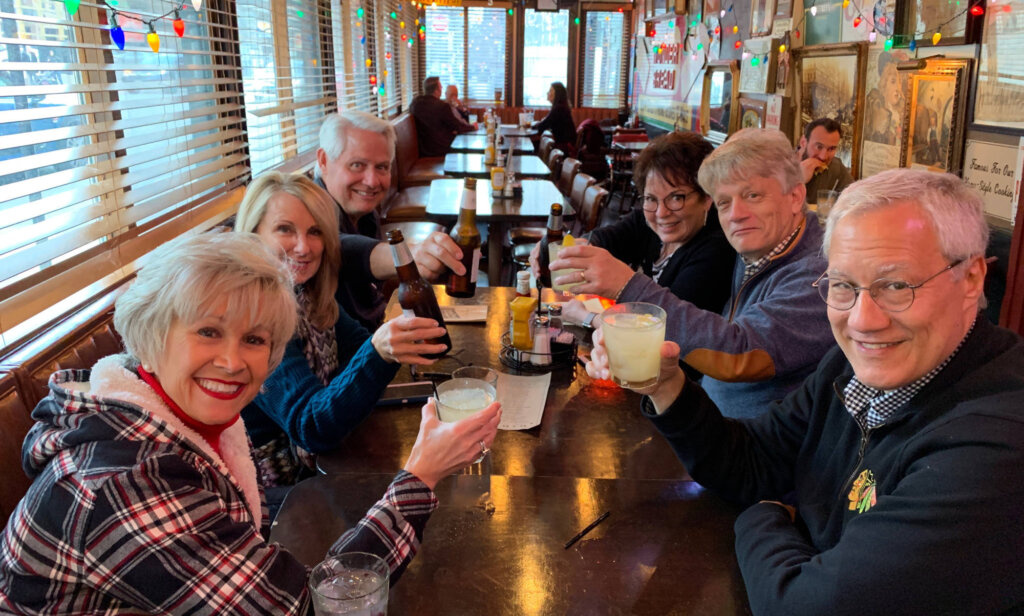 Duration: 3.5 hours
Price: Adult $60
Price includes transit fees – food/beverages purchased by guests
Tour begins and ends in the Loop
Walking distance: 1.1 miles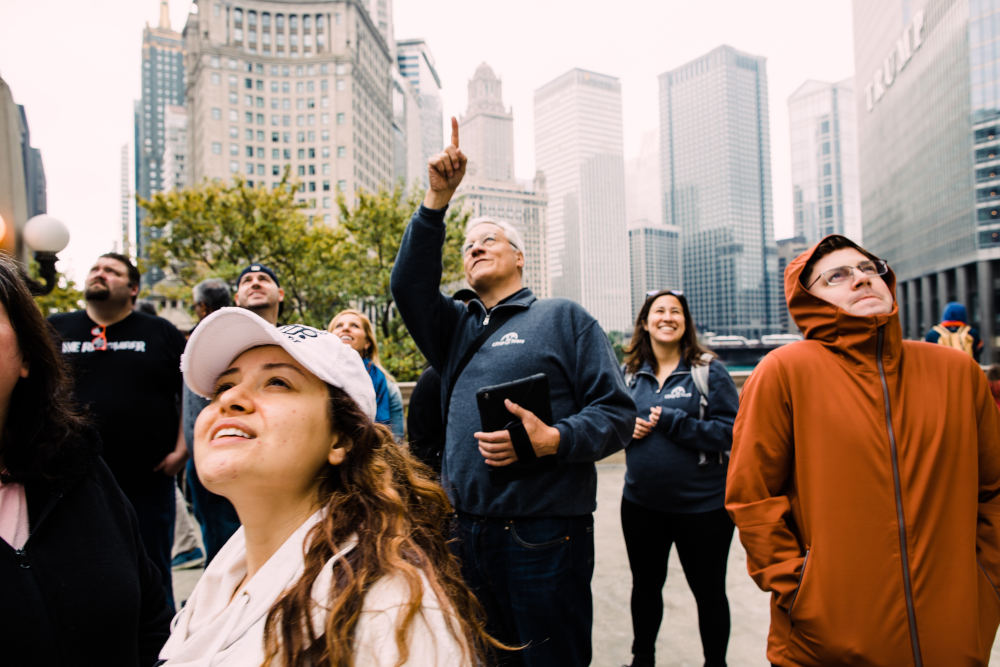 Duration: 2.5 hours
Price: Adult $60
Tour price includes professional tour guide, train ride - food/beverages purchased by guests
Tour begins and ends in the Loop
Walking distance: 1.5 miles
NEWSLETTER
Stay in the LOOP and subscribe to our monthly newsletter today!