December 11, 2018
– By Tom Schaffner
The holidays are all about tradition.  And if Chicago is your home, there are more holiday "traditions" here than just about anywhere else. We've compiled a list of iconic Chicago holiday "traditions" that have helped keep spirits bright throughout the metropolitan area for more than 25 years:
CTA Holiday Train — This beloved tradition began in 1992 when an employee placed a "Season's Greetings" sign on a Blue Line train that delivered meals to local charities. Today it is a six-car train that is festooned with multi-colored holiday lights, red bows, garland, red and green overhead lights and hand poles that are decorated to look like candy canes. Christmas music wafts from the PA system and a real, live Santa Claus rides on an open-air flatcar and waves to boarding passengers from his sleigh. The train, which runs at various times on all six lines throughout the holiday season, continues to deliver food baskets to charitable organizations and continues to delight passengers in this, its 26th year of operation.
City of Chicago Christmas Tree — Chicago's first municipal Christmas tree, a 35-foot Douglas Spruce, was lit in Grant Park in 1913 on Christmas Eve by Mayor Carter H. Harrison.  The tree was a gift from an associate of Captain Herman Scheunemann, captain of the "Christmas Tree Ship" that annually delivered Christmas trees to Chicago from Michigan.  The tree was lit in memory of the Captain who had gone down with his ship during a Lake Michigan storm the year before. Since then, Chicago's municipal Christmas tree spent close to 50 years in Grant Park, 50 years at the Civic Center Plaza (now Daley Center Plaza) and, since 2015 has been located in Millennium Park.  This year's tree, a 60-foot Norway Spruce, was donated by Deborah Orth and her family from Elmhurst.
Do-It Yourself-Messiah — A Chicago holiday tradition since 1976, the Do-It-Yourself Messiah is a performance of Handel's Messiah with a world-class conductor, professional musicians and over 1,000 amateur participants — the audience — who are invited to participate in the production by singing all the chorus portions of Messiah.  This year's performances, which will take place at the Harris Theatre for Music and Dance, are again expected to be sold out.
Christmas Around the World — Now in its 76th year, Christmas Around the world at the Museum of Science and Industry is a beloved annual exhibit that has been enjoyed by millions of visitors over the years.  The centerpiece of the exhibit is the Grand Tree, a towering 45-foot giant that is decorated with more than 30,00 sparkling lights and hundreds of beautiful ornaments.  Surrounding the Grand Tree are 50 Christmas trees decorated by local community groups to reflect the cultures and ethnic traditions of various countries around the world.
Butch McGuire's — Many businesses throughout Chicagoland decorate their places of business for the holidays — but few can match the over-the-top spectacle of sheer holiday "madness" that covers every square inch of space throughout Butch McGuire's during the holiday season.  The Division Street bar has been decking its halls with Christmas gizmos and gadgets since 1961 and the display now includes four double-decker trains that traverse the ceiling above the bar, unique Christmas mobiles, cartoons and Claymation specials and more than 35,000 miniature lights that illuminate the entire tavern.
Hardrock, Coco and Joe — Originally released in 1951 by Centaur Productions, Hardrock, Coco and Joe is a 3-minute animated short subject that tells the story of three helpers who ride on Santa's sleigh each Christmas.  It has become a cult classic among Chicago Baby Boomers who grew up watching it annually on various WGN-TV programs such as Bozo, Garfield Goose and Ray Rayner and Friends and still must watch it every holiday season.  If you cannot find Hardrock, Coco and Joe on local programming during the holidays, it is easily downloaded on Youtube.com.
A Christmas Carol at the Goodman — For 37 consecutive years, the Goodman Theatre has presented Charles Dickens' A Christmas Carol to theatergoers during the holiday season.  In its nearly four decade run at the theatre, the production has hired 31 Tiny Tims, generated more than 20,000 "Bah, Humbugs!" and has been seen by more than 1.2 million theatergoers.
The Great Tree in the Walnut Room — Generations of Chicagoans continue to flock to Macy's on State Street to have lunch underneath the Great Tree, a beautifully decorated 40-foot masterpiece that stands in the center of the Walnut Room on the seventh floor of the massive downtown department store.  The tradition was started by Marshall Field and Company in 1906 and was continued by Macy's management when they purchased the Field stores in 2006. After lunch in the Walnut Room, a secondary tradition is to view the State Street-facing display windows that have been decorated to celebrate the holidays.
Book one of our Chicago Tours and see what this great city has to offer in every season!
Learn more about Chicago in the L Stop Blog
Holder of two journalism degrees, including a masters from Northwestern University, Tom Schaffner is a native of the Chicago area and has spent nearly 50 years as a writer, editor, publisher and professional communications consultant. He was also the founder, editor, and publisher of the Chicago File, a newsletter for former Chicagoans. Tom is also the co-owner of L Stop Tours.
---
POPULAR TRIPS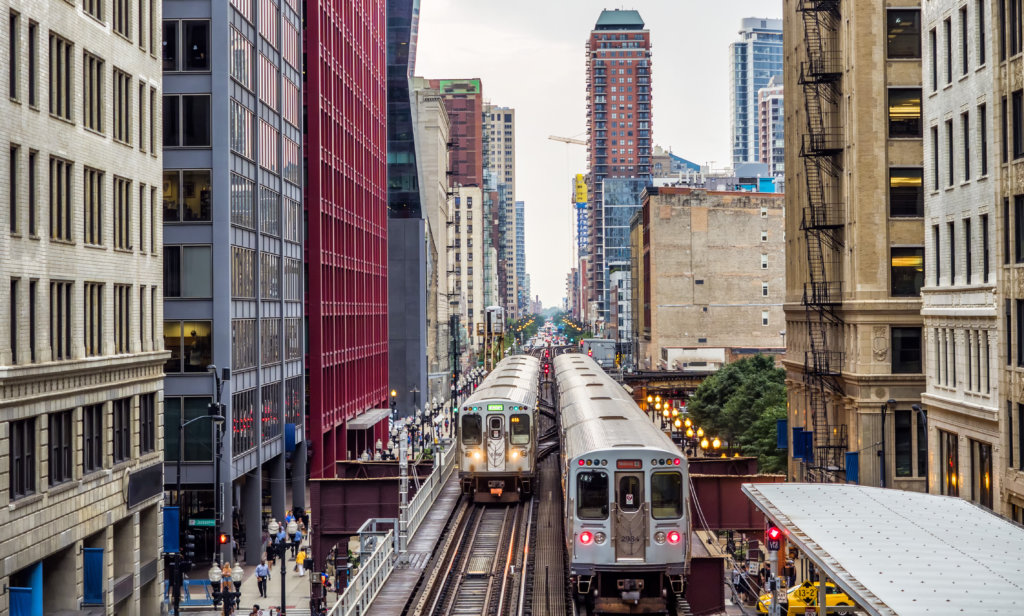 Duration: 3.5 hours
Price: Adult $60
Tour price includes transit fees - food/beverages purchased by guests
Tour begins and ends in the Loop
Walking distance: 1.5 miles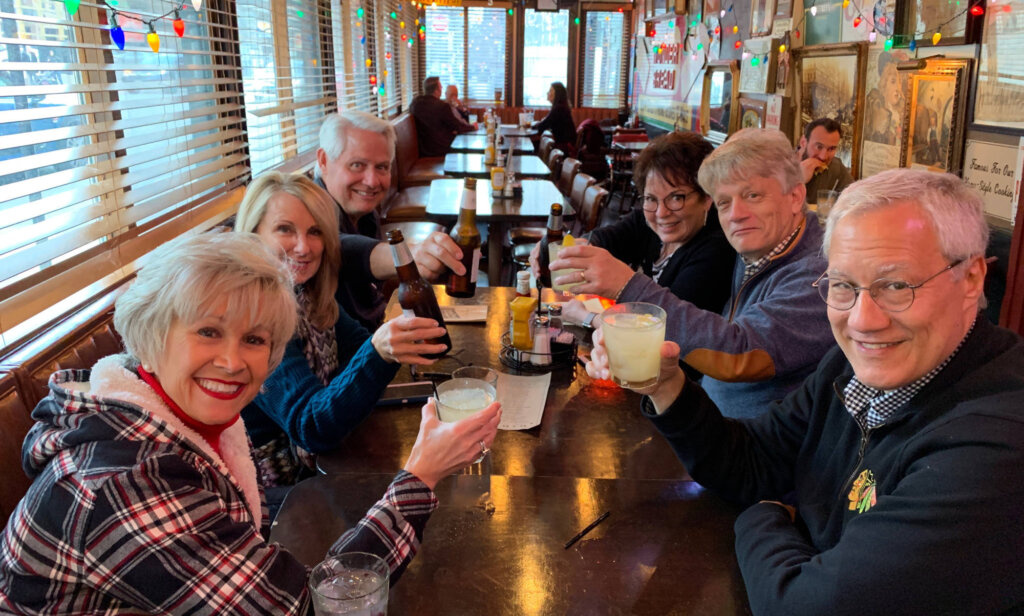 Duration: 3.5 hours
Price: Adult $60
Price includes transit fees – food/beverages purchased by guests
Tour begins and ends in the Loop
Walking distance: 1.1 miles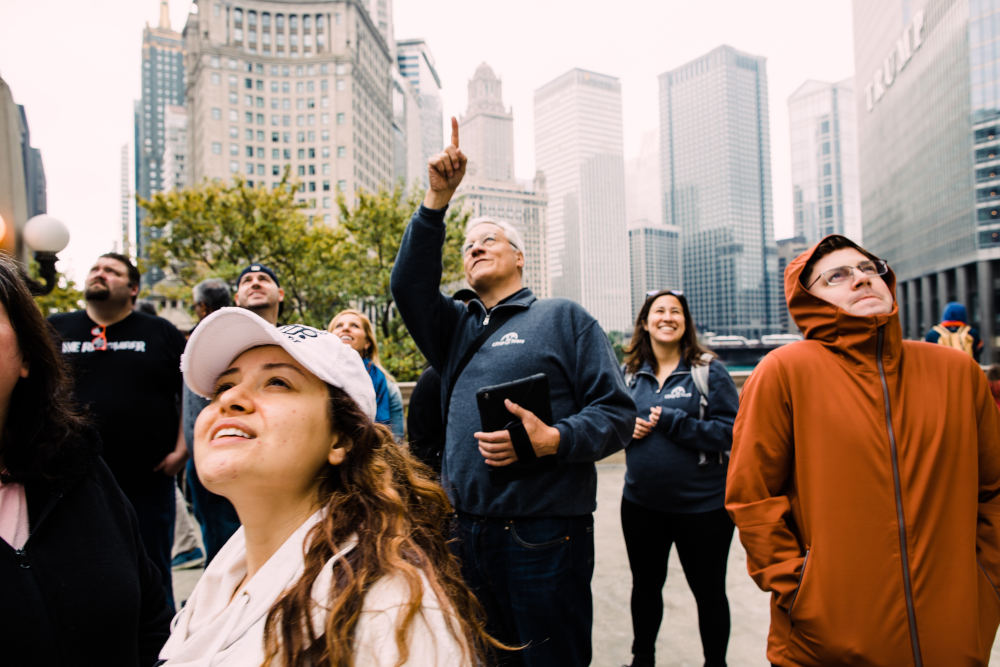 Duration: 2.5 hours
Price: Adult $60
Tour price includes professional tour guide, train ride - food/beverages purchased by guests
Tour begins and ends in the Loop
Walking distance: 1.5 miles
NEWSLETTER
Stay in the LOOP and subscribe to our monthly newsletter today!