May 15, 2023
Chicago is a great walking city — even if you're walking underground.  
With Chicago's Pedestrian Walkway system (Pedway), a six-mile system of underground tunnels, pathways and connected corridors, it's possible to walk from one side of the Loop to the other without encountering traffic, nasty weather, special events or other obstacles.  The uncrowded, roof-protected, climate-controlled Pedway is the way to go.  It is one of Chicago's unique "hidden" gems.
And it takes you to a lot of interesting places.  The following is a list of highlights encountered on our company's Pedway tour throughout downtown Chicago:
Small Retail Shops
One of the delights of the Pedway is that some corridors feature a wide array of small retailers — a grilled cheese sandwich stop, a small tavern, doughnut shops, shoe repair, convenience stores, barber shops, and beauty salons.  If you enjoy the look and feel of small-town America, these sections of the Pedway are for you.
Fitness Centers
A handful of fitness centers/clubs are accessible via the Pedway.  At Randolph and Wabash is an LA Fitness with an indoor swimming pool that is accessible from the Pedway.  In the Lakeshore East neighborhood (east of Michigan Ave. and north of Randolph St.) is the Lakeshore Sports and Fitness Club.
Macy's Chicago
Macy's Loop store, the second largest department store in the U.S., embraces the Pedway with four separate entrances at the sub-basement level, as well as a collection of 22 stained-glass windows that face the entrances on the opposite wall.  In addition to shopping, Macy's offers the iconic Walnut Room (the nation's oldest continuously operating department store restaurant) and a Tiffany-designed tile ceiling with 1.6 million pieces of iridescent glass that is not to be missed.
City Hall/Cook County Building
If you have official business to take care of, the Pedway also goes to the City Hall/Cook County Building (Clark and Randolph Sts).  While you're there you can get a lot of things done (especially if you don't have to carry your heavy winter coat around).  You can visit Chicago's mayor (if you've got enough clout to get past the guards in the lobby), pay your property taxes, apply for a liquor license, marvel at the fancy decor of the building, or get married.  That's right, get married.  They've been marrying couples at City Hall for more than 100 years at Marriage Court, located on the Pedway at the north end of the building.  If you time your visit just right, you may be asked to serve as a witness by some lovestruck couple. 
Millennium Station
The Pedway enters Millennium Station (formerly Randolph St. Station) in different spots, including lower Michigan Ave., the Prudential Building and the Cultural Center.  If you need to catch a commuter train to Chicago's southern suburbs or the South Shore Line to Gary or South Bend, Indiana, Millennium Station is your destination.  A wide variety of food and beverages are available here for hungry, thirsty travelers.
AMC Dine-In Movies
If you'd like to watch a movie and get a bite to eat at the same time, take the Pedway to the Block 37 building (Washington and State Sts.) and head toward AMC Dine-in Movies, one of several entertainment options connected to the Pedway.
Cultural Center
The easiest way to enter the Cultural Center from the Pedway is to find the "golden elevator," and take it up one floor to the lobby of the building.  In addition to art exhibits, concerts, lectures and special events, the Cultural Center (Randolph St. and Michigan Ave.) is home to the world's largest Tiffany Dome, as well as a second dome commissioned by the Grand Army of the Republic when the building was built (1895).
Red Line/Blue Line
Chicago's two busiest L lines — the Red Line and the Blue Line — are not elevated when they pass through the Loop.  They are subways that run parallel to one another one block apart (on State St. and Dearborn St. respectively).  In 1951, two tunnels were dug between the two lines to enable passengers to cross from one line to the other.  These tunnels became the first sections of Chicago's Pedway and also served as inspiration for the construction of the entire system.  To this day, these original Pedway tunnels are still in use, serving CTA passengers and Pedway walkers alike.
Chance the Rapper
Don't miss a Pedway mural painted by student artists from the School of the Art Institute on lower Randolph St. (near Wabash).   The artists were asked to select a contemporary who was up and coming in the performing arts and include him/her in the mural.  They selected a then little-known artist — Chance the Rapper — now a global superstar who calls Chicago "home."
Daley Plaza
If you exit the Randolph St. Pedway at Dearborn St. by ascending the adjoining greystone stairs, you'll find yourself in the middle of Richard J. Daley Plaza, home to several Chicago landmarks.  Note the iconic, untitled sculpture by Pablo Picasso, a statue on Washington St. by Joan Miró, the Richard J. Daley Civic Center (offices and courtrooms) and the First United Methodist Church at Chicago Temple, a 23-story Gothic-style building which houses "Chapel in the Sky," the world's highest place of worship.
Lakeshore East Hotels
East of Michigan Ave. and north of Randolph St. is a newer city neighborhood known as Lakeshore East.  If you're interested in staying in a hotel that's connected to the Pedway, this neighborhood has a wide array from which to choose — Swissôtel, Hyatt Regency, Fairmont, Radisson Blu Aqua and the St. Regis.
Amazon Go
Located in the Pedway beneath the Prudential Building, Amazon Go allows you to purchase items without having to wait in line to check out.  All you need is your phone and the company's app — you select your items and then simply walk out of the store.  It's hassle free and convenient — just like the Pedway.
Harris Theatre
If you want to see a show and don't want to travel outside to get there, take the Pedway east to Randolph St. and visit the Harris Theatre, Chicago's home for music and dance productions of all types.  The Harris Theatre is located at the north end of Millennium Park.
---
POPULAR TRIPS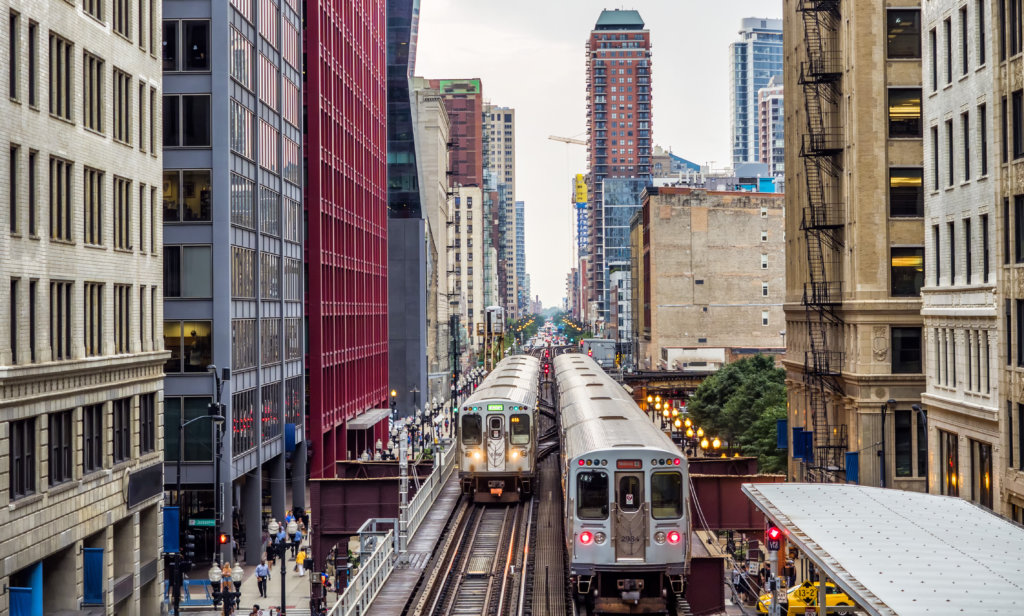 Duration: 3.5 hours
Price: Adult $60
Tour price includes transit fees - food/beverages purchased by guests
Tour begins and ends in the Loop
Walking distance: 1.5 miles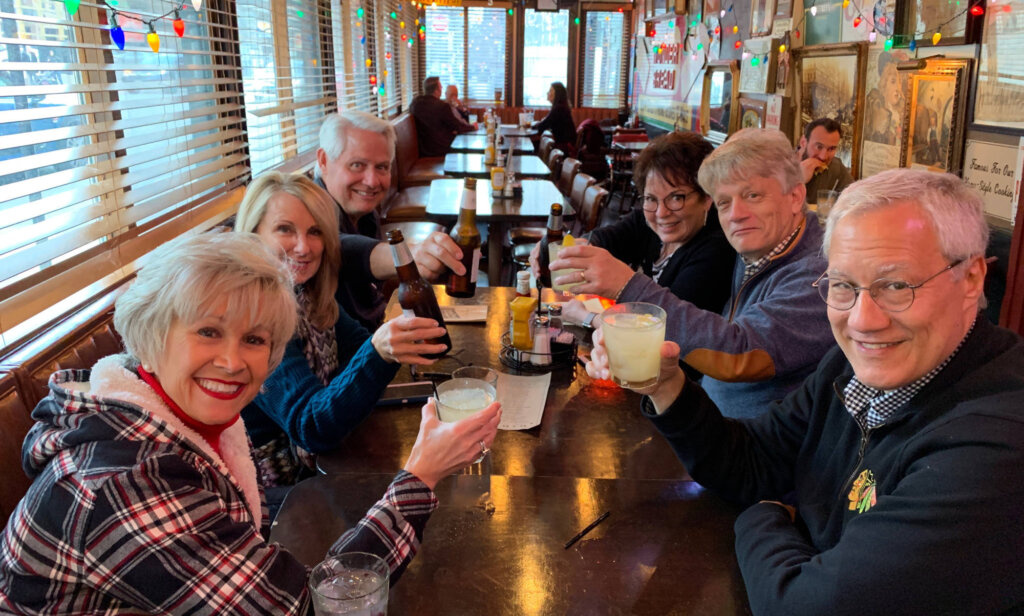 Duration: 3.5 hours
Price: Adult $60
Price includes transit fees – food/beverages purchased by guests
Tour begins and ends in the Loop
Walking distance: 1.1 miles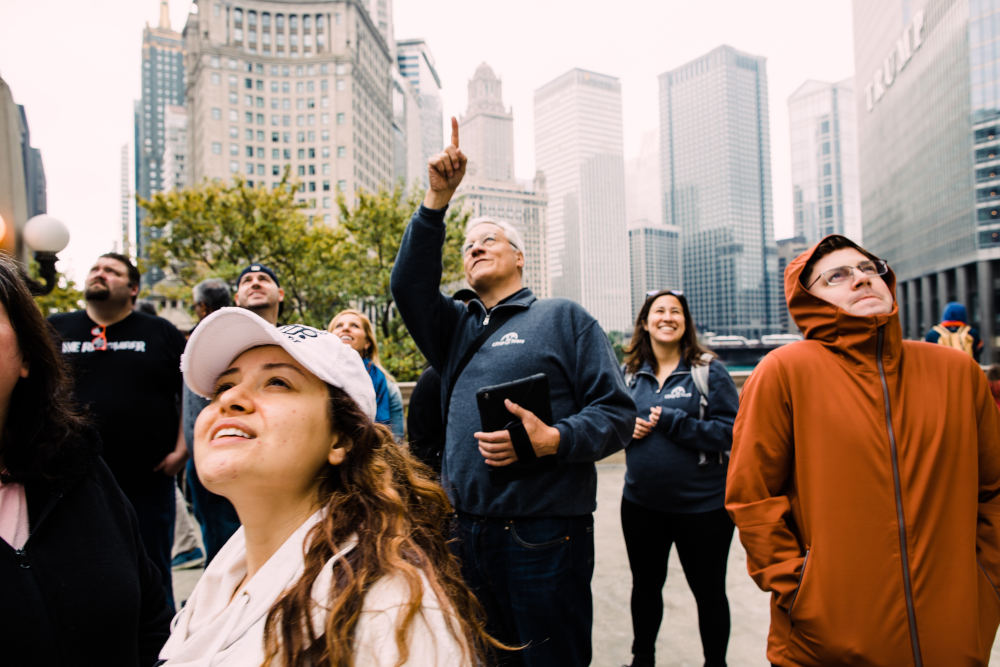 Duration: 2.5 hours
Price: Adult $60
Tour price includes professional tour guide, train ride - food/beverages purchased by guests
Tour begins and ends in the Loop
Walking distance: 1.5 miles
NEWSLETTER
Stay in the LOOP and subscribe to our monthly newsletter today!