February 12, 2020
– By Tom Schaffner
When it gets dark on April Fools Day, you can see them gathering at various points along the lakefront.

They're well-prepared for a long evening — Coleman lanterns, barbecue grills, charcoal, portable televisions, lawn chairs and ice chests full of beer.  Rain gear is vogue if the sky shows even the slightest hint of foul weather; playing cards and poker chips are on hand in case there isn't much action during the evening.

These are Chicago's hardy smelt fishermen, a group of enthusiastic anglers who brave frigid weather, ungodly fishing hours and boredom in order to capture a much-prized seasonal  favorite — the elusive smelt — a short, 4-6 inch fish that spawns along the shoreline of Lake Michigan for six weeks every spring.


The Chicago File, April 1991
---
When I wrote the above article 29 years ago in The Chicago File, fishing for smelt along Chicago's lakefront during the month of April was an extremely popular activity.   It was highly promoted by the Chicago Park District as a unique seasonal outdoor activity and, as a result, fishermen from all over the Midwest came to Chicago to spend an evening or two on the lakefront capturing the much sought-after fish.
Why was smelt fishing so popular? 
Much of the appeal of smelt fishing stemmed from the fact that it was a highly unique fishing experience, it was radically different than other forms of the sport.  Smelt fishing, for example, had always been a nighttime activity — in Chicago it was (and still is) permitted only during the month of April between the hours of 7 p.m. and 1 a.m.  In other words, it's the perfect sport for night owls and insomniacs.
Smelt fishing required special equipment in order to be successful.  To catch smelt you used seine, dip or gill nets of a certain size – they could not exceed 12 feet in length or six feet in depth. The mesh size of the net could be no larger than one and a half inches.  The netting restrictions were crafted and enforced by the Chicago Park District and were designed to ensure that no fishermen took more than their fair share of smelt from the water during any given net hoist.  
Another aspect of smelt fishing that made the sport unique was the somewhat odd local tradition in which fishermen felt it necessary to prepare, cook and consume the fish within minutes of it being caught.  This is where the grill, charcoal, ice chests of beer and cooking oil they dragged to the beach came in. All of these items were necessary in order to have a proper "smelt fry" on an otherwise deserted Chicago beach in the middle of the night.
So, yes, for more than a century, the unique sport of smelt fishing has been a popular Chicago outdoor sports activity.  And to this day, there are plenty of smelt fishermen who eagerly await the arrival of April 1 so they can head out to the lakefront and net themselves some smelt.  The only problem is that now, Chicago has more smelt fishermen than there are likely smelt in Lake Michigan.
What happened to the smelt?
Ecologists point to several changes in Lake Michigan that have caused the smelt population to dwindle over the years.  Coho Salmon, for example, have now become predators of smelt because other fish they used to consume (like lake herring) have vanished completely from the lake.  Another reason there are so few smelt in the lake is because of the rapidly multiplying population of invasive zebra mussels in the lake. Because zebra mussels are relatively new to Lake Michigan and because they compete with fish for lake plankton (food), there is less food available for consumption.  As a result, the smelt get less plankton and many do not survive.  
The decline of smelt in Lake Michigan has also caused many smelt fishing festivals and lakeside cookouts to be canceled, as well.  North suburban Lake Forest recently canceled Smelt-O-Rama, a long-standing event on the lakefront that taught youngsters how to catch, clean and cook the tasty little delicacies.  Similarly, the Park District of Highland Park canceled its long-running Smelt Fest because there simply weren't enough fish being caught to make it viable.
According to the Chicago Park District, smelt season will again open on April 1 and will run through the end of the month — with the same fishing hours, the same net restrictions and the same rules about netting too many fish, although this really hasn't been an issue for the several years.  
So, what do you do if you crave smelt and want to down a few this evening?

The best advice?  Let someone else find it and net it.  
One of my favorite seafood joints on the South Side, Calumet Fisheries, still has smelt on their a la carte menu in half- and full-order portions.  I suspect, however, that the fish come from Lake Erie or somewhere else where they are in greater supply.
Sound fishy?  
Enjoy.
If you want to learn more about Chicago's history, and the events and people that made the city what it is today, consider going on a Chicago tour with L Stop Tours. Book a unique neighborhood tour today! 
Holder of two journalism degrees, including a masters from Northwestern University, Tom Schaffner is a native of the Chicago area and has spent nearly 50 years as a writer, editor, publisher and professional communications consultant. He was also the founder, editor, and publisher of the Chicago File, a newsletter for former Chicagoans. Tom is also the co-owner of L Stop Tours.
---
POPULAR TRIPS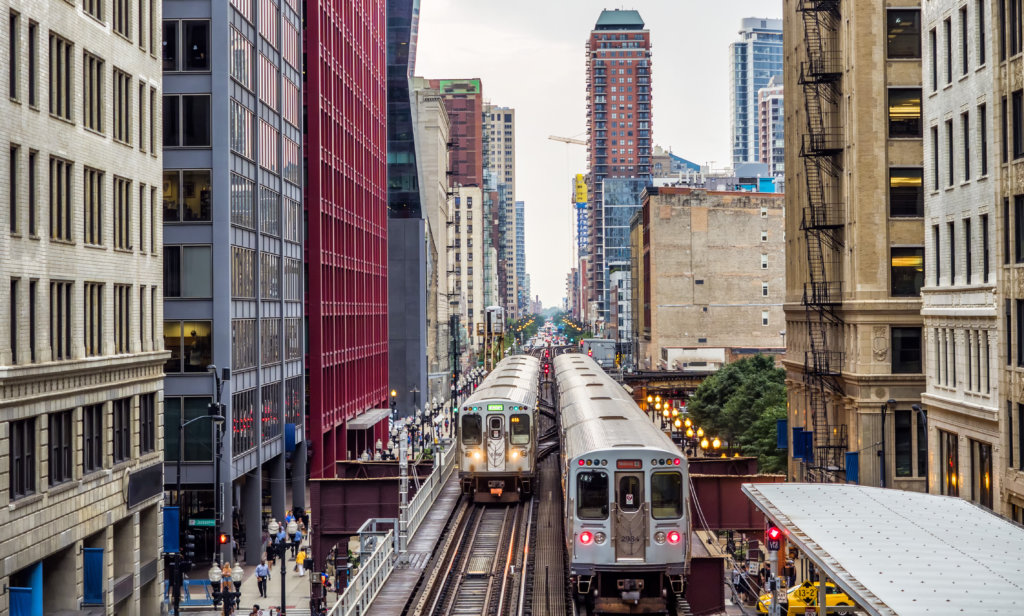 Duration: 3.5 hours
Price: Adult $60
Tour price includes transit fees - food/beverages purchased by guests
Tour begins and ends in the Loop
Walking distance: 1.5 miles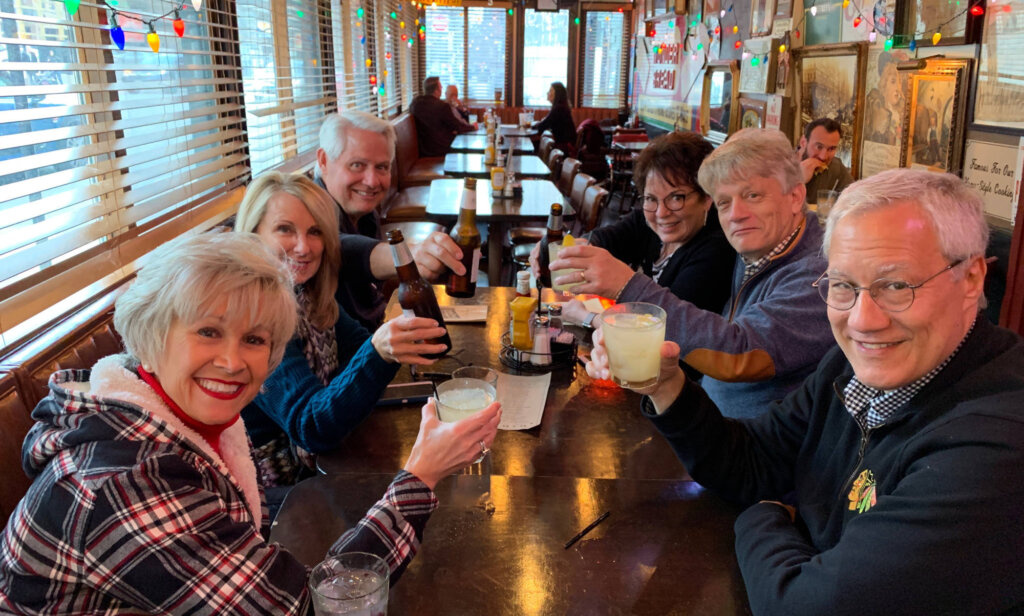 Duration: 3.5 hours
Price: Adult $60
Price includes transit fees – food/beverages purchased by guests
Tour begins and ends in the Loop
Walking distance: 1.1 miles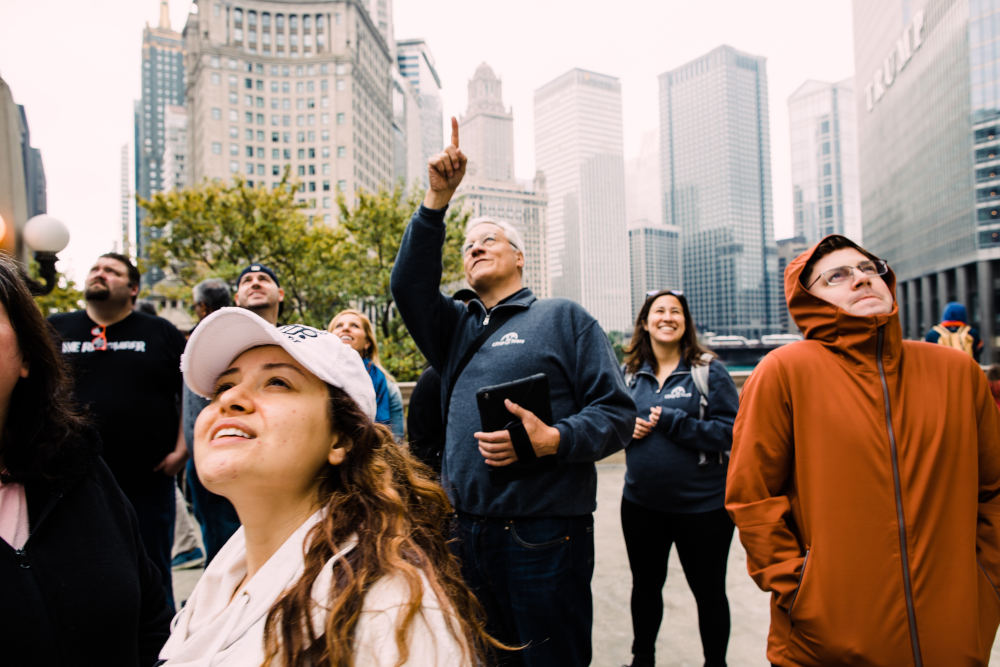 Duration: 2.5 hours
Price: Adult $60
Tour price includes professional tour guide, train ride - food/beverages purchased by guests
Tour begins and ends in the Loop
Walking distance: 1.5 miles
NEWSLETTER
Stay in the LOOP and subscribe to our monthly newsletter today!