January 11, 2020
– By Tom Schaffner
Looking for something interesting to do on a dreary afternoon?
Take the CTA Red Line to the Sheridan stop and walk a few blocks west to the Clark St. entrance of Graceland Cemetery — one of the most historic sites in the City of Chicago.
Graceland Cemetery is the final resting spot for some of Chicago's best known citizens and also serves as home to some of the most spectacular grave sites and monuments in the entire city. Getty Tomb, designed by well-known architect Louis Sullivan (who is also buried at Graceland), is an official Chicago landmark and is perhaps one of the most photographed tombs in the United States. It is the final resting spot for Carrie Eliza Getty, wife of wealthy Chicago lumber baron Henry Harrison Getty.
Graceland Cemetery
Two important and often photographed sculptures by Lorado Taft are also found at Graceland — Eternal Silence (or the Statue of Death) and The Crusader. Additionally, a granite baseball two-feet in diameter, with stitching, marks the grave of William Hulbert, founder of Major League Baseball's National League.
One of Chicago's most famous businessmen, hotelier Potter Palmer, is buried at Graceland with his wife, Bertha, underneath a majestic columned monument. Nothing less would have been fitting for the Palmers. Mr. Palmer was the founder of one of the grandest hotels in the city, the Palmer House; Mrs. Potter Palmer was a revered socialite who devoted herself to many philanthropic causes throughout her life.
Not far away is the majestic monument and tomb of George Pullman, best known for his Pullman Palace railroad cars and the unique, self-contained industrial town he established on the city's South Side.
The list of famous names goes on. Also buried here are newspapermen Joseph Medill (editor of the Chicago Tribune) and Victor Lawson (founder of the Chicago Daily News); meatpacker and industrialist Philip Armour; inventor of the reaper Cyrus McCormick; retailer Marshall Field; Chicago's first detective and founder of the Secret Service, Allan Pinkerton; one of Chicago's first settlers, John Kinzie, Jack Johnson, the first African American world heavyweight boxing champion, father and son mayors of Chicago, Carter Harrison, Sr. and Carter Harrison Jr., "Mr. Cub" Ernie Banks and world renowned architect Luwig Mies van der Rohe.
Other people buried here are known by the streets that have since been named after them, such as Charles H. Wacker, John Peter Altgeld and Alexander N. Fullerton.
The most beautiful grave site is located in the middle of the cemetery on a small island overlooking a tranquil pond. A simple plaque on a rock commemorates the final resting spot of Daniel H. Burnham and his wife.
It is appropriate that Mr. Burnham occupies such a beautiful location for it was his Plan for the City of Chicago that laid out the future growth and objectives for Chicago, always emphasizing its beauty. Completed in 1909, Burnham's Plan is still the benchmark against which new plans for the city are measured.
Writing about the cemetery, Crain's Chicago Business editor Dan Miller pinpoints the unique draw of Graceland: "It offers something every generation of American seeks — tangible evidence of an honorable history, and veneration of our ancestors."
It also offers visitors a unique sense of Chicago, people who were primarily responsible for building the City into the great metropolis it is today.
Perhaps it is fitting, then, that the only sound that penetrates the eternal silence of Graceland is another iconic piece of Chicago's history — a rickety, rumbling, above-ground railroad that clatters its way down the cemetery's eastern border. Like rolling thunder, it arrives with a crash…and then slowly rumbles into the distance.
You can visit Graceland Cemetery by going on the Red Line. L Stop Tours also hosts a Chicago city tour via the Red Line that shows visitors the city's Chinatown, Stretterville, and so much more!
Read more about Graceland Cementary: Chicago Stories, Symbols and Secrets. As an Amazon Associate, we earn from qualifying purchases.
---
Holder of two journalism degrees, including a masters from Northwestern University, Tom Schaffner is a native of the Chicago area and has spent nearly 50 years as a writer, editor, publisher and professional communications consultant. He was also the founder, editor, and publisher of the Chicago File, a newsletter for former Chicagoans. Tom is also the co-owner of L Stop Tours.
---
POPULAR TRIPS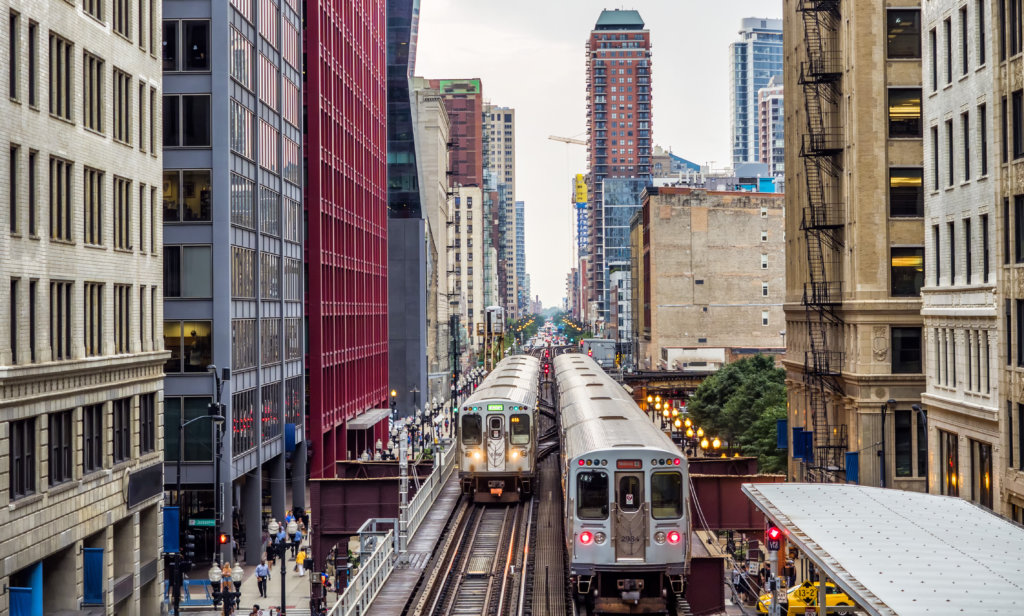 Duration: 3.5 hours
Price: Adult $60
Tour price includes transit fees - food/beverages purchased by guests
Tour begins and ends in the Loop
Walking distance: 1.5 miles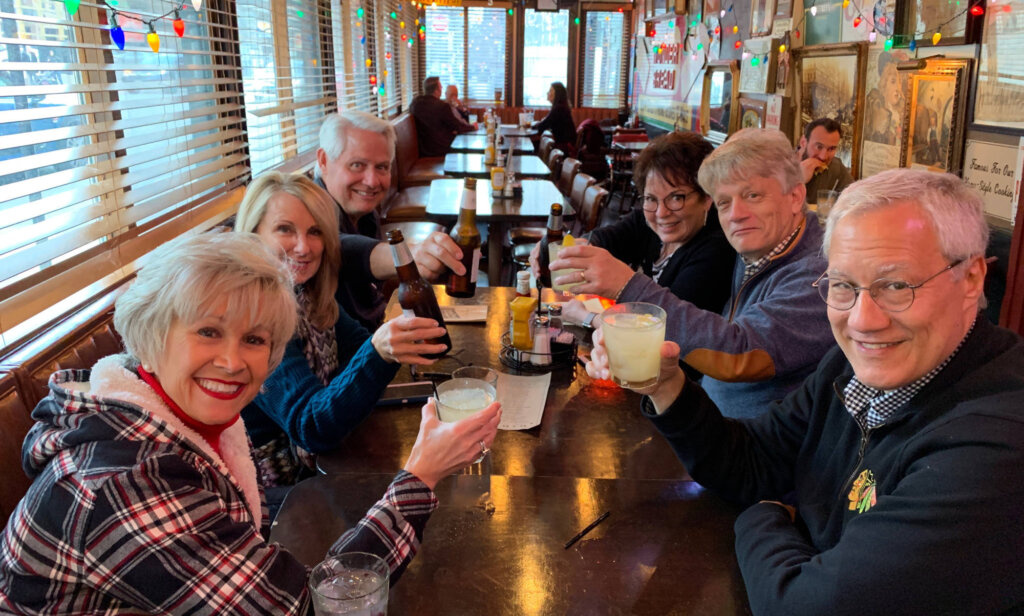 Duration: 3.5 hours
Price: Adult $60
Price includes transit fees – food/beverages purchased by guests
Tour begins and ends in the Loop
Walking distance: 1.1 miles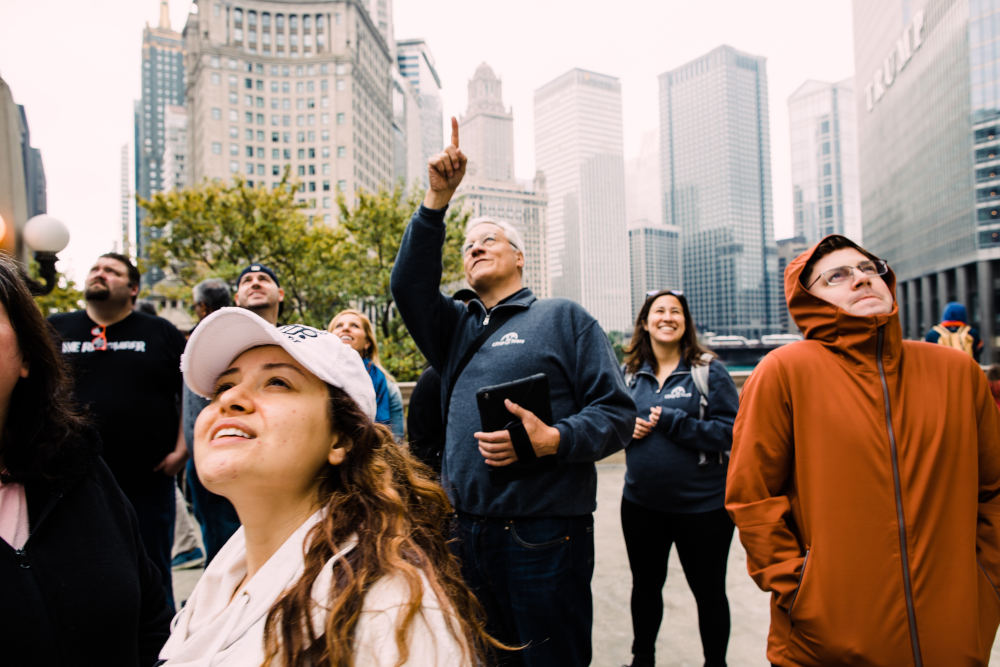 Duration: 2.5 hours
Price: Adult $60
Tour price includes professional tour guide, train ride - food/beverages purchased by guests
Tour begins and ends in the Loop
Walking distance: 1.5 miles
NEWSLETTER
Stay in the LOOP and subscribe to our monthly newsletter today!