March 4, 2022
– By Tom Schaffner
For more stories about Chicago's fascinating history, take a look at what Chicago city tours we are currently running! L Stop Tours runs unique tours all across Chicago's neighborhoods that are guided by lifelong Chicago residents. Discover the amazing architecture, tasty food, and interesting tidbits about the city in one of our Chicago walking tours!
Situated on the lakefront between Lakeview on the south and Edgewater on the north, Uptown is a vibrant, diverse neighborhood with roots dating back to the 1880s.  Nearby Argyle Street, home to many Asian-owned retail shops and restaurants, is a small, mini-neighborhood located in the northeastern corner of Uptown.  Together they form one of the most dynamic and distinctive communities on Chicago's North Side.
Uptown
Uptown has a unique history.  Initially inhabited by Swedish and German farmers, real estate developers noticed the desirability of the area when the Northwestern Elevated Railway Company opened a terminal at Wilson and Broadway (today's Red Line) in 1900 and initiated train service to the Loop.  In 1915, a local merchant opened a branch of his Loren Miller & Company department store (later Goldblatt's) on Broadway south of Lawrence.  He called it the "Uptown Store" to differentiate it from its Loop counterpart and soon it became the unofficial (and later, official) name for the neighborhood.
Over the years, Uptown has evolved in a number of different ways:  For decades it was a "get-away" spot for city dwellers who wanted to get away from the rat race of the Loop; it served as the center of America's motion picture industry in the early 1900s (before the business relocated west to Hollywood); served as a shopping, entertainment and dining destination for generations of Chicagoans; and continues to this day to serve as a port of entry for Chicago's newest arrivals, immigrants, who are seeking a better life for themselves and their families. 
Argyle Street
Argyle Street, on the other hand, is a relatively new neighborhood located in an older part of town.  The area got its start as Argyle Park, a northern suburb of Chicago that was annexed by the city in 1889.  It was named by Chicago Alderman James A. Campbell for his ancestors in Scotland (the Dukes of Argyll).  Shortly thereafter, the main thoroughfare running through the area was Anglicized and named Argyle St. (5000 North).
It wasn't until the 1960s that Argyle Street underwent a "rebirth" that put it on the radar of most Chicagoans.  Well-known Chicago restaurateur Jimmy Wong bought property in the area and began to turn it into "New Chinatown" a North-Side enclave that he felt could rival Chicago's older and more established Chinatown on the South Side (Archer and Wentworth).  Wong was convinced Chicago could support two Asian entertainment districts.  Today, Argyle Street has a pan-Asian population that features a wide array of Chinese, Vietnamese, Cambodian, Laotian and Thai restaurants, grocery stores, bakeries and other businesses that are Asian-owned.
Self Guided Tour
The Uptown/Argyle Street neighborhood is loaded with interesting sites and places of interest — perfect for a self-guided tour, courtesy of L Stop Tours, Chicago's unique neighborhood tour company.
Castlewood Terrace
(4900 North, 800 to 957 West) 
An unusual one-block street consisting of 26 well-appointed single-family houses built between 1897 and 1927 in a neighborhood that contains an inordinate amount of high-rise apartment buildings.  Named for the developer, Charles W. Castle and also the woods that bordered the area on the north side of the street, Castlewood Terrace homeowners resisted high-rise developments on their street and worked hard to maintain the single-family home status quo.  Their efforts paid off, in 2009 the district was added to the National Register of Historic Places and now qualifies for preservation at the federal level.
The Green Mill
 4802 N. Broadway
Opened in 1907 as Pop Morse's Roadhouse, this swinging jazz joint became known as the Green Mill in 1910 and has been serving up great music and entertainment ever since.  During Prohibition, "Machine Gun" Jack McGurn, a member of Al Capone's gang, became a part-owner of the club.  He had tunnels constructed that led to the street adjacent to the building so mobsters could slip out of the club unnoticed, if necessary.  Today the Green Mill hosts a wide variety of musical acts and hosts one of the nation's oldest poetry slams on Sunday nights.
Baton Show Lounge
4713 N. Broadway
After more than 50 years operating a successful all-male revue in River North, the Baton Show Lounge relocated its female impersonation show and cabaret to the Uptown neighborhood in 2018.  Over the years, the Baton has elevated female impersonation to an art form as is known nationally for the high entertainment value of its shows.  Celebrities that have attended Baton shows include Oprah Winfrey, Madonna, Janet Jackson, Mariah Carey, Sammy Davis, Jr., Ted Kennedy, Lauren Bacall and Liza Minnelli.
Essanay Studios
1345 W. Argyle
From 1907 to 1917, Chicago was the motion picture capital of the world and one of its busiest and most popular studios was located on West Argyle Street, Essanay Studios.  The name was a play on the initials of the two founders, George K. Spoor and Gilbert Anderson ("S and A").  Essanay produced silent films and had a stable of stars that included Charlie Chaplin, Ben Turpin, Wallace Beery, Francis X. Bushman and Gloria Swanson.  One of Chaplin's most popular and best-known films, The Tramp, was produced and distributed by Essanay in 1915.  Eventually, Chicago lost out to the warmer climes of Hollywood and the Essanay Studio changed hands several times over the years.  Today the building is part of St. Augustine's College and its main meeting hall has been named the Charlie Chaplin Auditorium.
Roots of Argyle Mural
SW Corner of Winthrop and Argyle Streets
The mural, located on the side of the Hoa Nam grocery store, is a centennial celebration of the historic movers and shakers of the Argyle Street community.  The mural utilizes the existing front doorway facade of the old Essanay Studios as the main architectural motif of the painting which depicts immigrants passing through doorways to their new life in the Argyle Street community.
Bridgeview Bank Building
 4753 N. Broadway
Built in 1924, this historic building was originally known as the Sheridan Trust and Savings Bank and was designed by the same architects who conceived the Drake and Blackstone hotels downtown.  When that institution failed in 1931, it became the Uptown National Bank and in 2003 it became the Bridgeview Bank.  Designated a landmark in 2007, the 12-story neoclassical building was recently sold and is currently in the process of being converted into 175 rental apartments by the new owner.  If the rounded corners of the triangular-shaped building looks familiar to you, it might be because it was used extensively in the 2009 motion picture Public Enemies.
Montrose Point Bird Sanctuary
Montrose and Lake Michigan
Overlooking Lake Michigan at Montrose Ave. is the Montrose Point Bird Sanctuary, a 10-acre prairie-like park that hosts thousands of seasonal migratory birds, particularly in the spring and fall.  The park's signature attraction is a 400-foot strip of trees and shrubbery called the "Magic Hedge" for its mysterious ability to regularly attract a wide range of birds, including warblers, sparrows, sandpipers, purple martins, woodpeckers and owls.  A special bonus of the Sanctuary is its spectacular over-the-water view of Chicago's skyline.
Aragon Ballroom
1106 W. Lawrence
Built in 1926, the Aragon is a massive dance hall that's designed to resemble a Spanish village, replete with twinkling stars on its domed ceiling.  In its first four decades of operation, the Aragon was the place to dance in Chicago — all of the popular bands played there and powerhouse radio station WGN-AM broadcast a one-hour program nightly live from the Aragon to listeners in 36 states and Canada.  By 1964, however, the world had changed and so did the Aragon.  Since then it has survived by holding huge rock concerts, hosting boxing matches, served as a roller rink and also as a disco.  Today it hosts a variety of smaller rock concerts.
Riviera Theatre
4746 N. Racine
Built in 1917 for the Balaban and Katz chain of Chicago theatres at a cost of half a million dollars, the Riviera opened to the general public primarily as a movie theatre but with occasional bookings for concerts.  The beautiful French Renaissance Revival-style building could accommodate 2,500 patrons and quickly became a favorite of local residents who were looking for fun and intrigue in Uptown's burgeoning entertainment district.  The theatre stopped showing movies in the late 1970s and shifted entirely to live entertainment, which it continues to host to this day.
Clifton Avenue Street Art Gallery
Adjacent to Wilson Ave. Red Line Station
This "open air" art gallery incudes more than 70 large-scale murals from artists all over the world and is located between Wilson Avenue and North Broadway.  Developed by Uptown United, a community organization, in 2019, the gallery brightens up an old, dingy alley and marks a new cultural destination in Uptown.
West Argyle Street Historic District
North Broadway Ave. and West Argyle Street
This 41-acre Asian community is located largely within these boundaries:  North Glenwood on the west, Winona Street on the north, Sheridan Rd. on the east and Ainsley Street on the South.  Listed on the National Register of Historic Places, the West Argyle Street Historic District is characterized by a conglomeration of Vietnamese, Cambodian, Laotian and Thai restaurants, bakeries, grocery stores and small retail shops.  The neighborhood also is known for its "Taste of Argyle" food festival, held annually in the summer months.
Haitian American Museum of Chicago
4654 N. Racine Ave.
A long-time port of entry for generations of immigrants, Uptown is a fitting location for the Haitian American Museum of Chicago, a gathering place where Chicagoans and visitors explore Haitian art, culture and history.  Since 2012, the museum has hosted a wide array of exhibits showcasing Haiti's rich culture and complex history.
Holder of two journalism degrees, including a masters from Northwestern University, Tom Schaffner is a native of the Chicago area and has spent nearly 50 years as a writer, editor, publisher and professional communications consultant. He was also the founder, editor, and publisher of the Chicago File, a newsletter for former Chicagoans. Tom is also the co-owner of L Stop Tours.
---
POPULAR TRIPS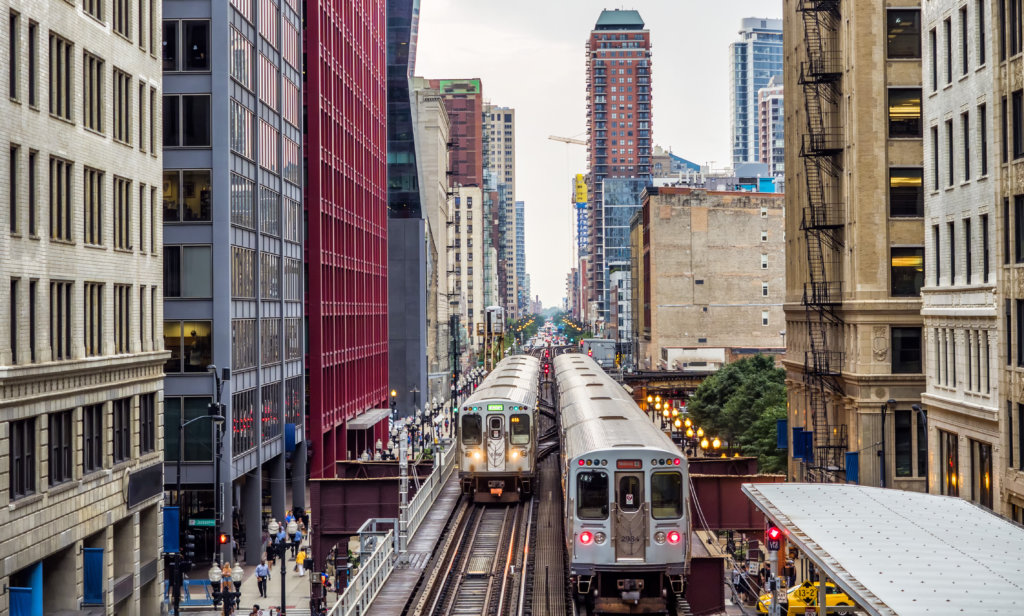 Duration: 3.5 hours
Price: Adult $60
Tour price includes transit fees - food/beverages purchased by guests
Tour begins and ends in the Loop
Walking distance: 1.5 miles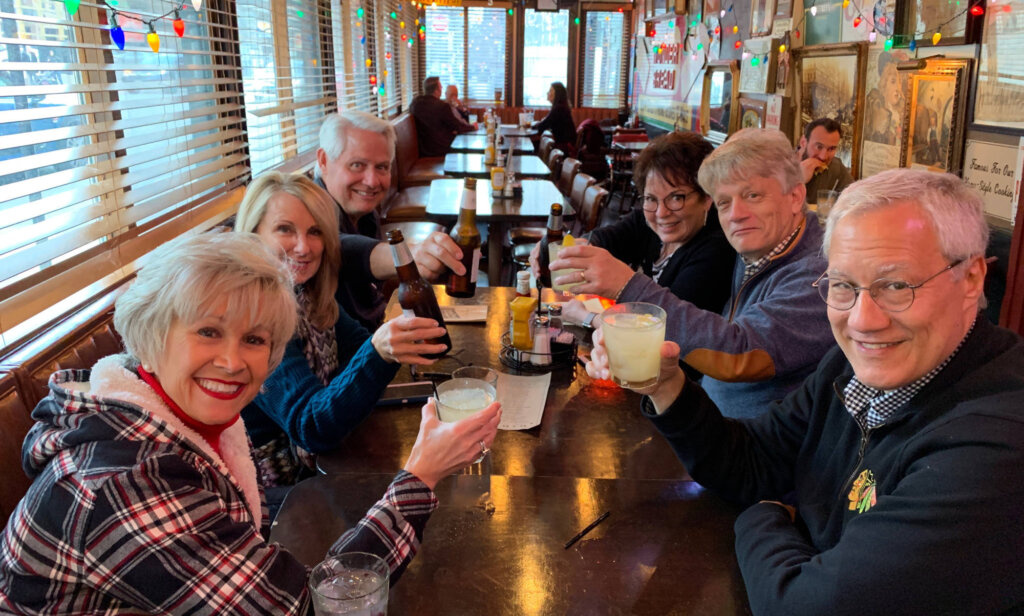 Duration: 3.5 hours
Price: Adult $60
Price includes transit fees – food/beverages purchased by guests
Tour begins and ends in the Loop
Walking distance: 1.1 miles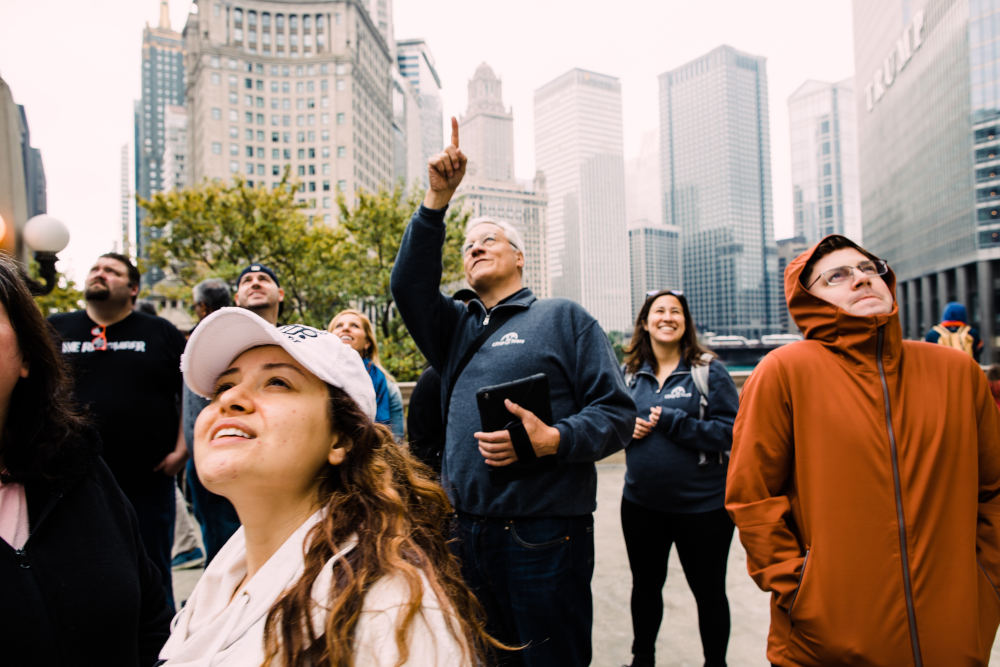 Duration: 2.5 hours
Price: Adult $60
Tour price includes professional tour guide, train ride - food/beverages purchased by guests
Tour begins and ends in the Loop
Walking distance: 1.5 miles
NEWSLETTER
Stay in the LOOP and subscribe to our monthly newsletter today!