July 30, 2020
– By Tom Schaffner
If you enjoy reading about the most frequently asked questions about the L and want to learn more about the city and its history, then consider signing up for our blog newsletter!
---
Does anyone remember Riverview Park in Chicago?
Unless you're over 60, have grandparents who like to reminisce, or are an avid student of local history, my guess is that you've never heard of the place.  And that's understandable. Riverview Park, an amusement park that was located at Belmont and Western Avenues on the North Side, closed in 1967, ending its 65-year run as one of the most popular leisure-time attractions in Chicago and also in the United States.  While it was open for business, more than 200 million visitors passed through its castle-like front gate.
Although it began life in 1902 as a skeet shooting range for local residents, Riverview Park in Chicago quickly pivoted to amusements (rides and other attractions) in order to appeal to a wider range of customers.  The strategy worked and within a few years, the park began to grow steadily, with new rides and attractions added annually.  In the 1950s, Riverview Park in Chicago billed itself as the largest amusement park in the United States with 40 major rides and attractions and a staff of more than 1,000.
By the mid-1960s, however, it was a completely different story.  Declining attendance and escalating real estate taxes were to Riverview what kryptonite was to Superman — fatal.  In 1967 the 70-acre park shut down and was quickly sold to a LaSalle Street investment firm, which, in turn, sold it to a paper manufacturer for $6 million.  Today, a shopping center, the DeVry Institute of Technology and the Chicago Area 6 Police headquarters occupy the amusement park's former space.
What became of Riverview's famous rides and attractions? 
Unfortunately, most were smashed into oblivion shortly after Riverview Park in Chicago closed its doors for the final time.  Although the park's owners held an auction just after closing, none of the 50 bidders wanted such attractions as the Pair-O-Chute Jump, the Space Ride, the flash High Ride or even the world-famous Bobs roller coaster.
In its day, the Bobs was billed as the world's faster roller coaster, attaining a top speed of more than 60 miles per hour.  According to a 1953 article in the Chicago American, the Bobs was the most thrilling ride in America.
Not long ago, the Chicago Sun-Times recalled the Bobs in a feature article: "It was a mind-numbing, body-bruising, 120-second dash through twisted metal and rickety white wood; when it was over, you'd be battered and breathless."
Nonetheless, it was unwanted at the auction, and shortly thereafter it was demolished and sold for scrap, along with Riverview's five other roller coasters — the Fireball, the Wild Mouse, the Silver Streak, the Comet and the Greyhound.  Chute the Chutes was also demolished, as was the giant genie's head that grimaced above the entrance to Aladdin's Castle.
What, if anything, was saved from Riverview? 
Many of the smaller rides, like the Ferris wheel and miniature train, were sold to carnivals in different parts of the country.  And a Chicagoan bought four children's rides — The Whip, Kiddy Merry Go-Round, Kiddy Bug and Kiddy Boat — for $2,800.
Believe it or not, one famous ride from the storied amusement park is still in operation today, although you must travel to Georgia to ride it.  Head to Atlanta's Six Flags Over Georgia Amusement Center and you will see, in all its glory, the famous Riverview carousel, one of the three original rides at the Chicago amusement park.
In 1907, Riverview founders William and George Schmidt commissioned Swiss and Italian immigrant wood carvers to whittle 72 customized horses and four chariots for a merry-go-round that was to take center stage at Riverview Park in Chicago.  They did, and the 96-passenger carousel, and hand-carved masterpiece, was the result.
In its Georgia location, the carousel looks much as it did at Riverview Park in Chicago when it opened in 1908.  A wedding cake-shaped shelter — identical to the one that protected it at Belmont and Western — was constructed to protect the storied ride from the elements.  Now in its 107th year of operation (59 years in Chicago, 48 in Atlanta), the Riverview Carousel has become a nostalgic fan favorite at the Georgia park and continues to rank as one of its most popular and treasured rides.
Laugh Your Troubles Away
For about half of its six-decade run in Chicago, Riverview was indeed the world's largest amusement park, surpassing, for example, the four-park setup at Coney Island in New York and also local rivals, such as White City and Joyland on Chicago's South Side.
For many years, the marketing slogan at Riverview Park in Chicago was "Laugh Your Troubles Away."  In these pandemic times, when life plods along at a snail's pace, when entertainment options are extremely limited and our lives have literally been turned upside down, a place to laugh our troubles away sounds like a pretty good place to be.
For those of us who remember Riverview Park in Chicago, the memories of a truly great amusement park will have to get us through, instead.
To see more of Riverview Park, check out Images of America: Riverview Amusement Park.
To learn more about the history, check out Laugh Your Troubles Away: The Complete History of Riverview Park
As an Amazon Associate, we earn from qualifying purchases.
---
To learn more about the history of Chicago and its famous establishments, book a neighborhood tour with L Stop Tours today!
Holder of two journalism degrees, including a masters from Northwestern University, Tom Schaffner is a native of the Chicago area and has spent nearly 50 years as a writer, editor, publisher and professional communications consultant. He was also the founder, editor, and publisher of the Chicago File, a newsletter for former Chicagoans. Tom is also the co-owner of L Stop Tours.
---
POPULAR TRIPS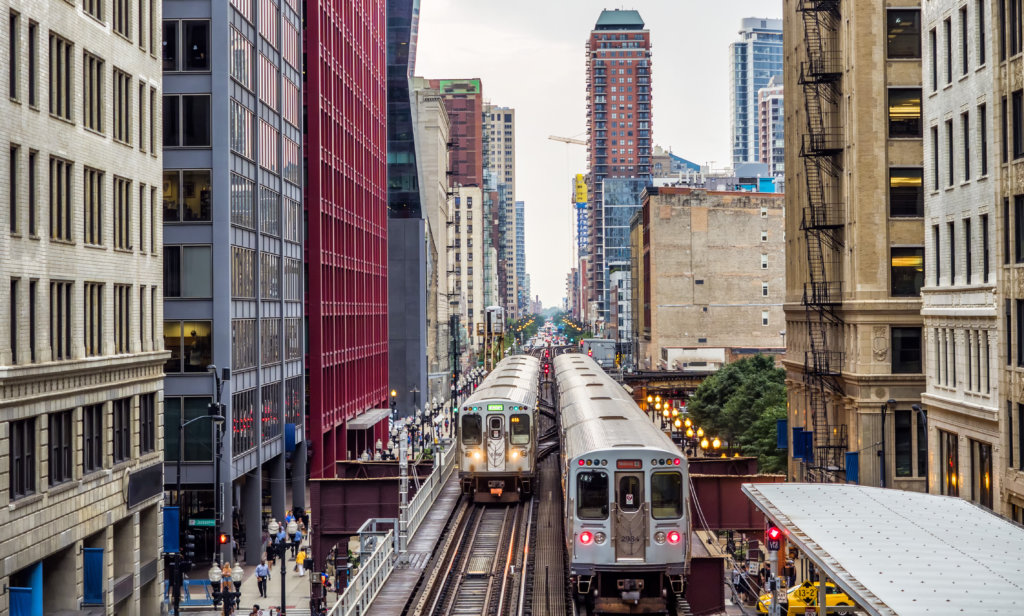 Duration: 3.5 hours
Price: Adult $60
Tour price includes transit fees - food/beverages purchased by guests
Tour begins and ends in the Loop
Walking distance: 1.5 miles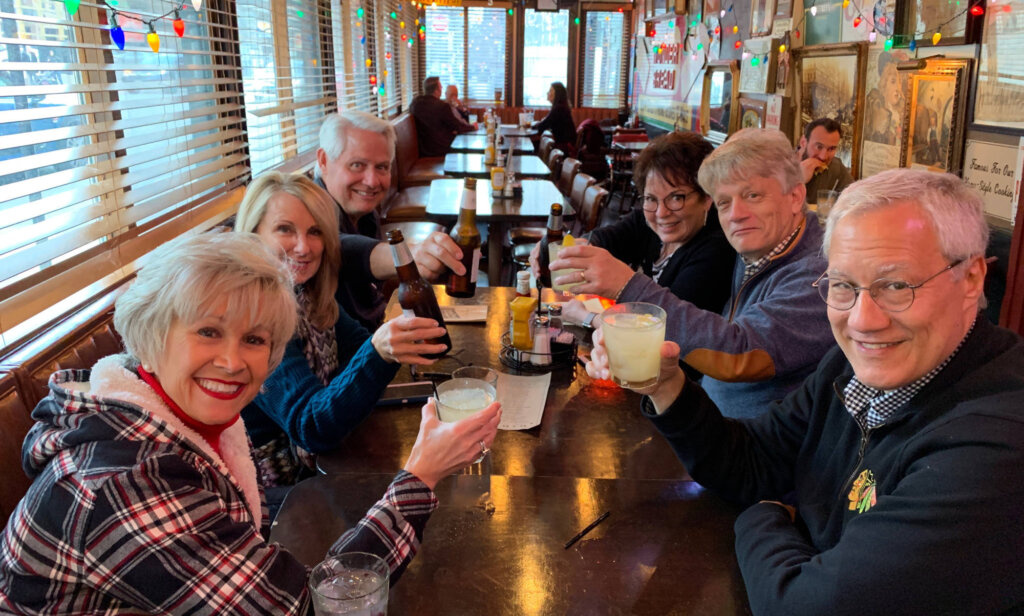 Duration: 3.5 hours
Price: Adult $60
Price includes transit fees – food/beverages purchased by guests
Tour begins and ends in the Loop
Walking distance: 1.1 miles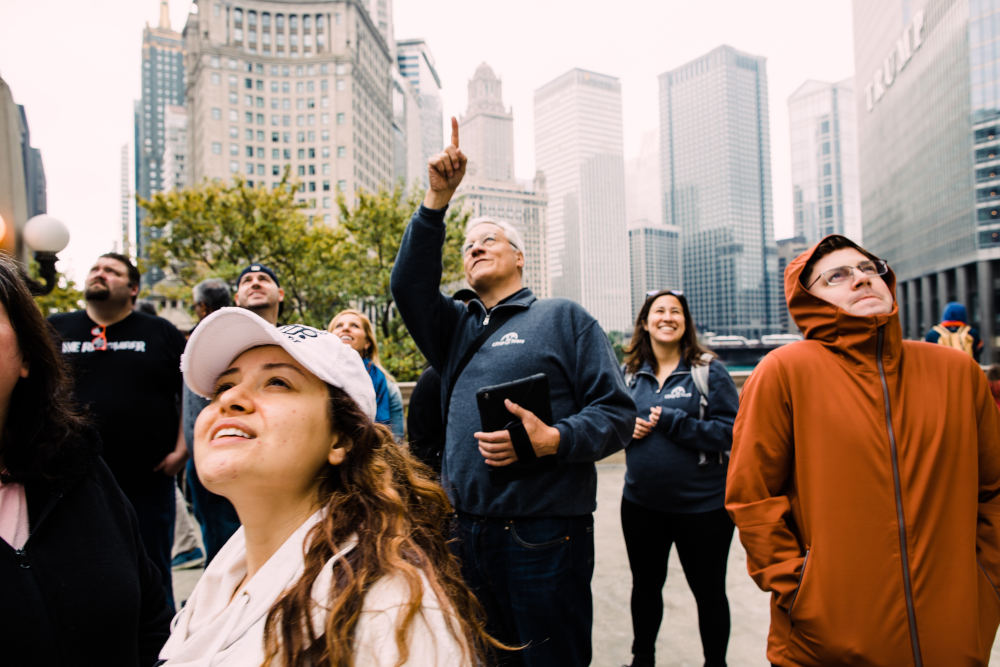 Duration: 2.5 hours
Price: Adult $60
Tour price includes professional tour guide, train ride - food/beverages purchased by guests
Tour begins and ends in the Loop
Walking distance: 1.5 miles
NEWSLETTER
Stay in the LOOP and subscribe to our monthly newsletter today!