July 14, 2020
– By Tom Schaffner
What's your preferred mode of transportation for moving about Chicago?
Bus?  Scooter?  Divvy bike?  Cab?  Shared ride?  Walking?  Your car?  Pedicab?  Horse-drawn carriage?  But you better hurry — horse-drawn carriages become illegal in Chicago on January 1, 2021.
For many years — more than I can remember — I've used the CTA's rapid transit system (the "L") as my primary conveyance throughout the metropolitan area.  The Chicago transit system is convenient, affordable, punctual (usually), offers unique and scenic views, takes you to interesting neighborhoods and, frankly, is just plain fun to ride.  Chicago's L is iconic — when you ride the rails here, you're taking a trip on a Chicago transit system that's 128 years old (and counting).  It's a one-of-a-kind experience — something that is unduplicated in the world of transportation.
Because of the Covid-19 pandemic, however, I've gone more than three months without taking the Chicago transit system anywhere.  Not because I was afraid, I didn't want to occupy a space that otherwise could have been used by an essential worker that needed to get to their job with as little disruption from outsiders as possible.
Reopening
Now that summer has arrived and the pandemic in Chicago and throughout Illinois seems to be a bit more under control (declining cases and hospitalizations, lower overall positivity rate from tests), the city and state are in the process of reopening, which means that offices, restaurants, retail stores, cultural institutions, parks and the lakefront are now emerging from their multi-month lockdown (albeit with reduced capacity levels and plenty of social distancing).  Nevertheless, they are open and as progress continues to be made locally with respect to the pandemic, things are beginning to return to normal.
The Chicago transit system is undergoing a similar transformation.  During the early days of the pandemic, ridership on the L was down almost 90 percent (from normal operations).  The trains were virtually empty, often no one riding them at all.  But as Chicago and Illinois began to "flatten the curve" of Covid-19 cases throughout the region, the CTA turned its efforts toward sanitizing, disinfection and ways to restructure the Chicago transit system so that crowds could be minimized and there would be plenty of room for social distancing.  In other words, they began the process of making the Chicago transit system safer to ride while we're still in the pandemic.
They've done a tremendous job.  On one of my recent L trips, everything was clean, the train wasn't crowded and social distancing wasn't a problem.  I sat in a row of seats in the middle of the car by myself, the nearest other passengers were evenly spread throughout the car.  All passengers were wearing masks and the car was marked with decals indicating safe places to stand or sit.
The CTA has been working on a number of improvements to its system during the pandemic:
The CTA has adopted a new cleaning regimen that is among the most rigorous of any transit system in the nation.  All Chicago transit system cars are thoroughly cleaned before entering service and high touch surfaces in railcars and stations are cleaned several times a day.

New technologies, including electrostatic sprayers and antimicrobial coatings, are also being used to further enhance cleaning and disinfection.

All Chicago transit system passengers are required to wear face masks while riding trains.

Cars on trains are now limited to no more than 22 passengers to achieve proper social distancing standards.  This is accomplished with staggered seating and marked places to stand on each train.  

When conditions dictate, the CTA runs longer and more frequent trains to keep passenger counts lower and at more manageable levels.

Decals have been placed on station floors and platforms to guide passengers where to stand and how to keep distanced from one another.  All Chicago transit system rail stations are cleaned daily and are regularly power-washed.

The CTA has been working with the business community to encourage companies and organizations to stagger employee starting and ending times in order to help minimize crowding on trains. 
Positive Reviews
Early reviews on the CTA's efforts to re-attract customers to its system have been very positive.  A recent article in the Chicago Tribune gushed about the transit agency's efforts.  "Spacious!  Clean!  Is this the CTA?  Even better, everyone is wearing a mask, not just the crazy people."
Seems like the time is right to get out and enjoy Chicago.
For more information on the CTA's efforts to clean, disinfect and socially distance its system, go to transitchicago.com/coronavirus.
And if you're interested in using the CTA line to explore Chicago, consider going on one of L Stop's Chicago walking tours!
Holder of two journalism degrees, including a masters from Northwestern University, Tom Schaffner is a native of the Chicago area and has spent nearly 50 years as a writer, editor, publisher and professional communications consultant. He was also the founder, editor, and publisher of the Chicago File, a newsletter for former Chicagoans. Tom is also the co-owner of L Stop Tours.
---
POPULAR TRIPS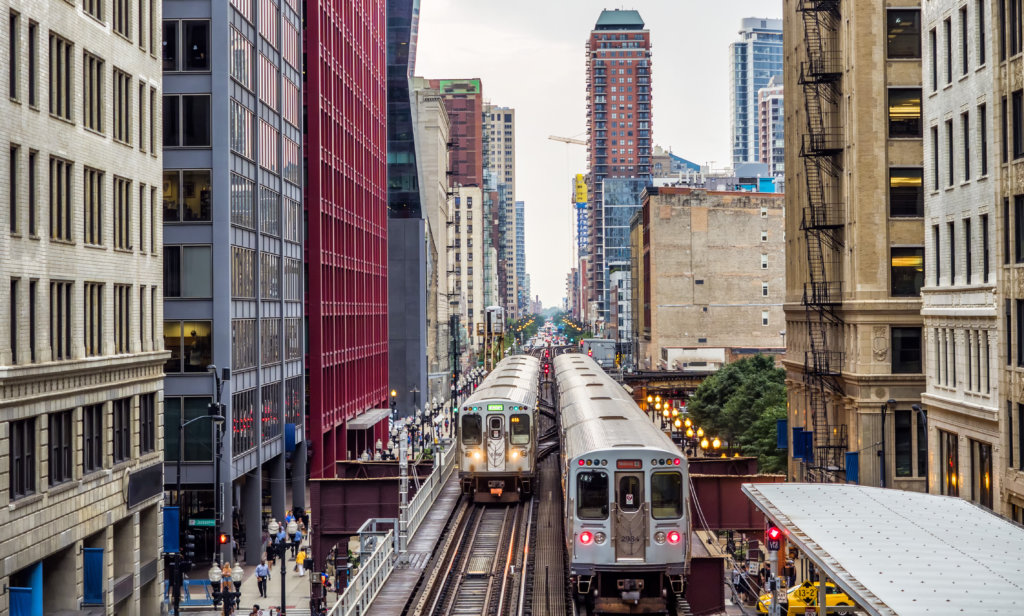 Duration: 3.5 hours
Price: Adult $60
Tour price includes transit fees - food/beverages purchased by guests
Tour begins and ends in the Loop
Walking distance: 1.5 miles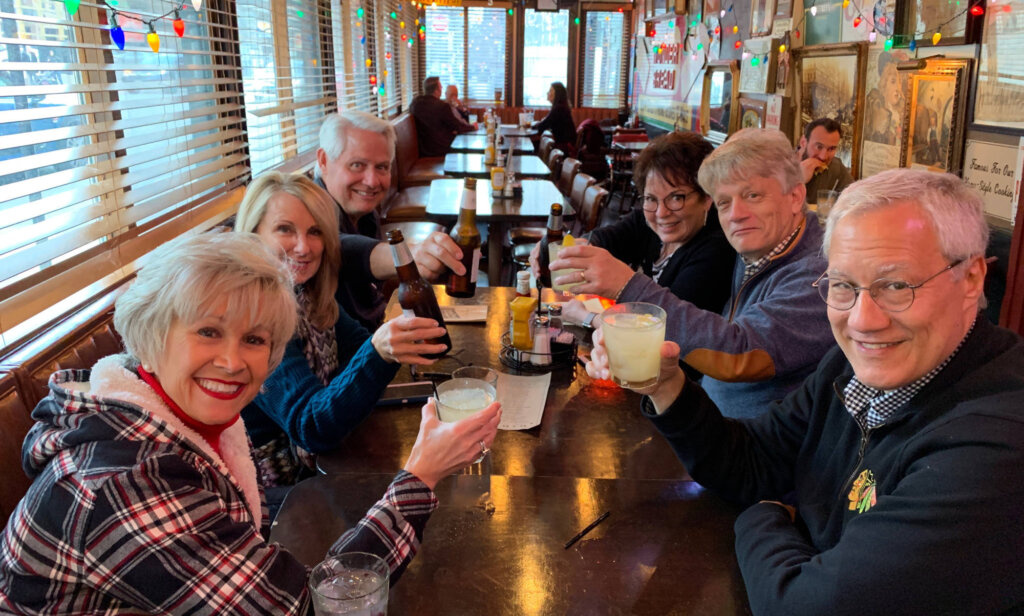 Duration: 3.5 hours
Price: Adult $60
Price includes transit fees – food/beverages purchased by guests
Tour begins and ends in the Loop
Walking distance: 1.1 miles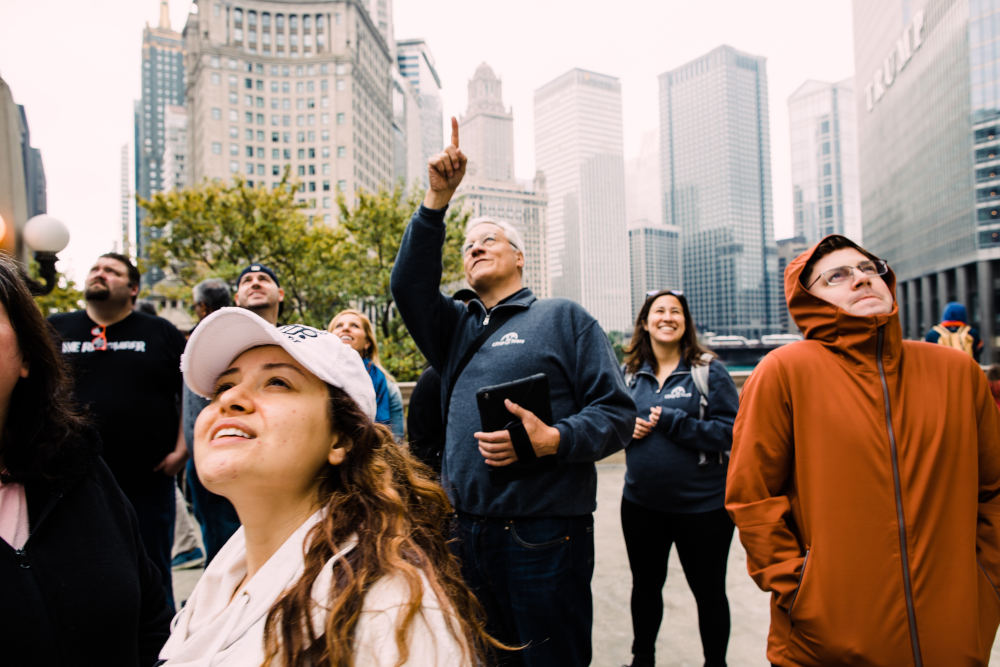 Duration: 2.5 hours
Price: Adult $60
Tour price includes professional tour guide, train ride - food/beverages purchased by guests
Tour begins and ends in the Loop
Walking distance: 1.5 miles
NEWSLETTER
Stay in the LOOP and subscribe to our monthly newsletter today!