May 21, 2021
– By Tom Schaffner
If you enjoy reading about outdoor things to do in Chicago this summer, then consider signing up for our blog newsletter!
---
Cold and icy weather generally forces residents and visitors to deal with two distinct Chicago seasons — the "indoor season" and the "outdoor season."  Not surprisingly, the indoor season closely aligns with the fall and winter months (October through March) and the outdoor season closely matches the spring and summer months (April through September).
A list of indoor activities in Chicago usually includes museums, sporting events (such as hockey or basketball), visiting interesting taverns and restaurants, shopping excursions, bowling lanes, indoor gardens and conservatories, gyms & fitness facilities, and much more.  The outdoor season means warmer weather and endless opportunities for unique activities and outdoor things to do in Chicago.
In 2021, as Chicago slowly reopens after more than 12 months of quarantines and social distancing, residents and visitors alike are rediscovering the city during the outdoor season.  We've put together a list of outdoor activities for residents and visitors who are looking for a way to put a little fun back into their lives while the weather and the pandemic allow them to do so:
Outdoor Things to do in Chicago
Lincoln Park Zoo
Take in a Ball Game
The Lakefront Trail
Kayak the Chicago River
Japanese Garden
Visit a Cemetery
The 606
Public Art in the Loop
Art on the Mart
Charter a Boat
Chess Pavilion
Chicago Riverwalk
Beaches
Navy Pier
1. Lincoln Park Zoo
Although the Lincoln Park Zoo is open 365 days a year, there's always more to see and do during the warmer weather than during the harsh winter months. Founded in 1868, the Lincoln Park Zoo is the fourth oldest zoo in the nation and, like other zoos, allows visitors to view the animals in areas that replicate their natural habitats. If you're looking for outdoor things to do in Chicago that involve roaming around beautiful landscaping with manicured lawns and scenic gardens all throughout a 35-acre site, then The Zoo should be at the top of your list. It is located in the heart of the Lincoln Park neighborhood. Admission is free, although in 2021 you need a reservation in order to enter the zoo.
2. Take in a Ball Game
Warmer weather means baseball and this year, both the Cubs and the White Sox are welcoming fans back to the ballpark with appropriate pandemic safeguards in place.  Although season ticket holders have top priority for the first available seats, many seats at most games are available to the general public on a first-come, first-served basis and can be purchased online.  I don't know about you, but hearing the crack of the bat with a beer in one hand and a hot dog in the other seems awfully "normal" to me.
3. The Lakefront Trail
Walk, run, bike, or rollerblade Chicago's magnificent Lakefront Trail, which stretches for 18 wonderfully scenic miles and offers a variety of outdoor things to do in Chicago all in one place. Along the way, you'll pass parks, the Museum Campus, Soldier Field, McCormick Place, many views and perspectives of Chicago's skyline, the South Shore Cultural Center, and many more sites and attractions.  Because there is so much to see and do on the Lakefront Trail, many locals insist that traveling this unique path is like taking a "stay-cation" in Chicago.
4. Kayak the Chicago River
Natives and early explorers of Chicago traveled by canoe on the North and South Branches of the Chicago River to reach what would later be called Lake Michigan. You can do the same at various locations along the River with guided tours that depart during all hours of the day, for nighttime sails, and even trips that are timed to coincide with special events that take place in the city, such as the weekly fireworks show at Navy Pier.
5. Japanese Garden
Located in Jackson Park just south of the Museum of Science and Industry is a Japanese garden sometimes referred to as the "Garden of the Phoenix" or the "Osaka Garden," (Osaka is a sister city of Chicago).  The garden was a gift to Chicago from Japan in honor of the World's Columbian Exposition (1893) which was held in Jackson Park.  The blossoming of the cherry trees in spring is an annual highlight of the park, however, the entire garden is beautifully landscaped, and located on a secluded island in the park.
6. Visit a Cemetery
This might not be on everyone's list of outdoor things to do in Chicago, however, cemeteries are quiet, peaceful, landscaped, and are the final resting spot for notable Chicagoans, many of who have beautiful gravestones and mausoleums that adorn their tombs. On the North Side, visit Graceland Cemetery where Daniel Burnham, Ernie Banks, Roger Ebert, Marshall Field, William Le Baron Jenney, Joseph Medill, Ludwig Mies Van der Rohe, Ruth Page, George Pullman, and many other famous people are buried.  On the South Side, visit Oak Woods Cemetery, the final resting spot for Cap Anson, Enrico Fermi, John H. Johnson, Jesse Owens, William Hale Thompson, Harold Washington, Ida B. Wells, and Bill Veeck.
7. The 606
The 606 is an abandoned 2.5-mile railroad line that has been converted into an elevated trail/park that runs parallel to North Ave. on the north side of the city from Ashland Ave. on the east to Ridgeway Ave. on the west.  Perfect for joggers, walkers and bikers, the trail is clean, well-maintained and also has a number of interesting bars, restaurants and shops that can be visited along the way.  The trail takes its numeric name from the first three digits of all Chicago zip codes.
8. Public Art in the Loop
Chicago's Loop is a veritable gallery of public art featuring works from some of the most famous artists in the world, including Picasso, Calder, Miro, Dubuffet, Chagall, and many more.  The most notable (and famous) works are all within a short walk of one another and can easily be found online.
9. Art on the Mart
This innovative digital presentation uses the broad front face of the Merchandise Mart (the side of the building that faces the Chicago River) as a screen to display projected art in nightly "programs" that begin at 8:30 p.m. and 9 p.m.  Best spot to view the presentation is from the south bank of the Chicago Riverwalk between Wells and Lake Streets. For those looking for outdoor things to do in Chicago that are truly unique to our city, then this should be on your list!
10. Charter a Boat
There's an awfully big body of water located on Chicago's eastern border — why not charter a boat and do some sightseeing, fishing, sun-worshipping or celebrate a special occasion (and let the crew do all of the work)?  There are plenty of charter boats in the Chicago area, your next trip is only a few clicks away on your smartphone.
11. Chess Pavilion
If you enjoy playing chess — or enjoy watching others play it — the place to add to your list of outdoor things to do in Chicago is the beautifully designed outdoor chess pavilion located just south of North Avenue Beach in the Lincoln Park neighborhood (just off the Lakefront Trail).  The structure has chessboards carved into it and they are sheltered from the elements by a wing-like overhang.  The structure, built in 1957, also features carvings of chess pieces as well as sculptures of free-standing pieces.
12. Chicago Riverwalk
Located on the south bank of the Chicago River between the lakefront and Lake Street, the Riverwalk is Chicago's version of the Boardwalk in Atlantic City, it has something for everyone.  In addition to enjoying a leisurely stroll along a picturesque river, you can visit outdoor restaurants and taverns, museums, do a little fishing, take boat trips, try your hand at kayaking, view public art, and even do a little bird watching.
13. Beaches
For most of 2020, Chicago's entire lakefront was "closed" — completely off-limits by order of Mayor Lightfoot as a way to prevent crowds from creating hotspots during the pandemic.  In 2021, the 26-mile lakefront is open again — free to anyone who wishes to swim, bike, stroll or picnic along the shore.  In addition to the parks and Lakefront Trail, Chicago's more than two dozen beaches will also be open this summer (with proper social distancing).
14. Navy Pier
Normally open 365 days a year, Navy Pier was closed twice for extended periods of time during the pandemic — from March to June 2020 and from September 2020 to April 2021.  It is now in the process of a gradual reopening — all outdoor activities are operating but indoor facilities (such as retail shops, museums, theaters) are not open yet but expect to be when the summer months arrive.  Weekly fireworks displays have also returned to Navy Pier, 10-minute shows begin every Saturday night at 9 p.m.
---
Holder of two journalism degrees, including a masters from Northwestern University, Tom Schaffner is a native of the Chicago area and has spent nearly 50 years as a writer, editor, publisher and professional communications consultant. He was also the founder, editor, and publisher of the Chicago File, as well as the co-owner of L Stop Tours.
---
POPULAR TRIPS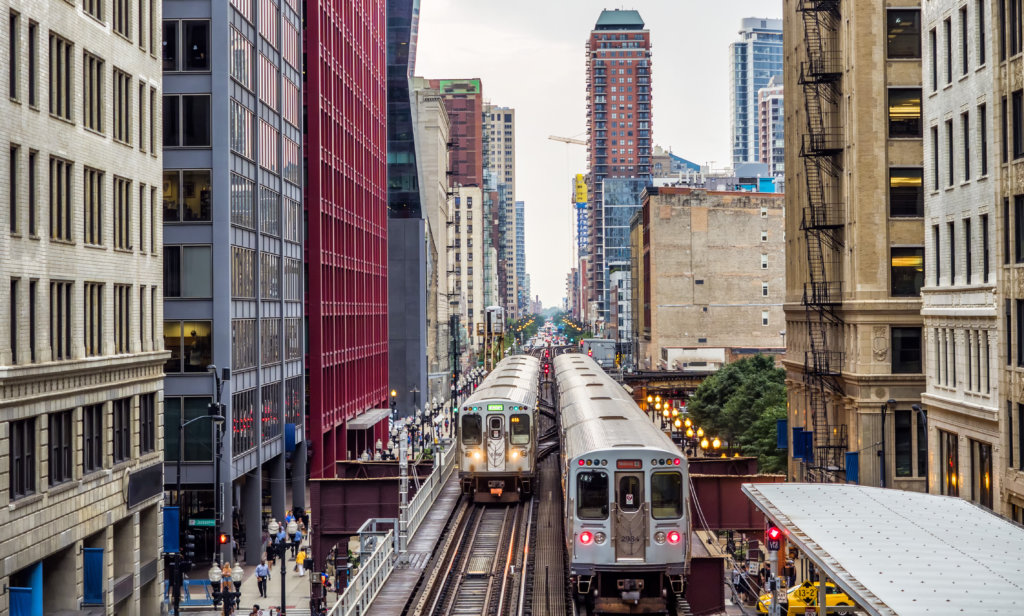 Duration: 3.5 hours
Price: Adult $60
Tour price includes transit fees - food/beverages purchased by guests
Tour begins and ends in the Loop
Walking distance: 1.5 miles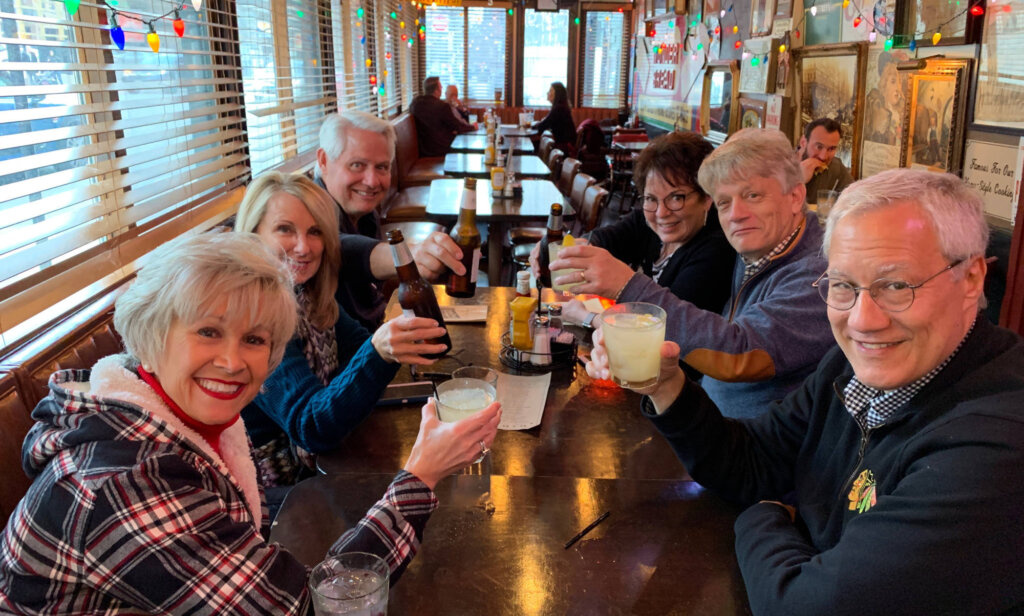 Duration: 3.5 hours
Price: Adult $60
Price includes transit fees – food/beverages purchased by guests
Tour begins and ends in the Loop
Walking distance: 1.1 miles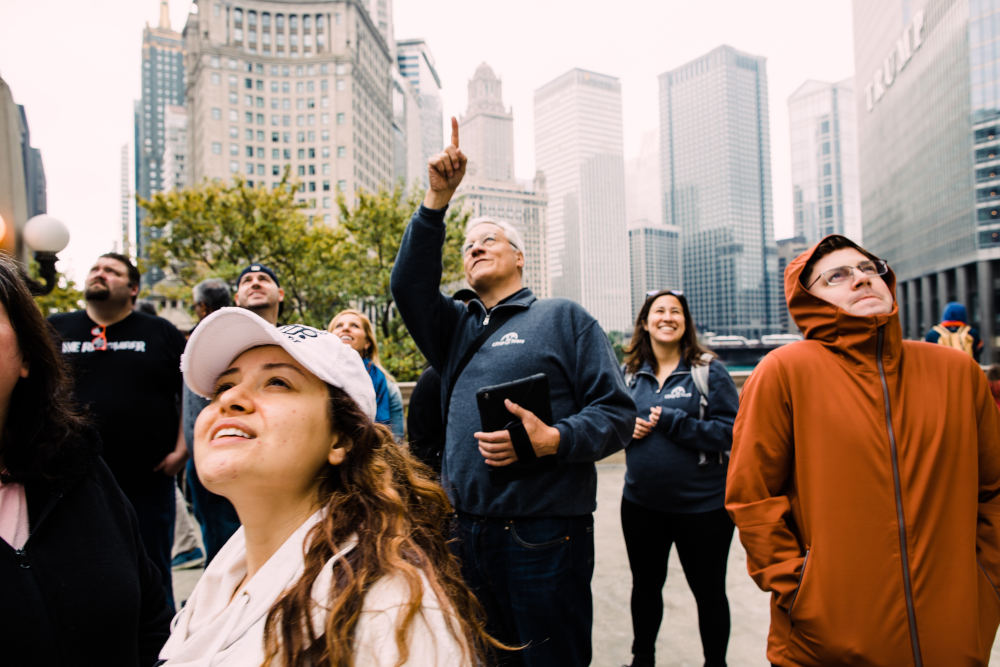 Duration: 2.5 hours
Price: Adult $60
Tour price includes professional tour guide, train ride - food/beverages purchased by guests
Tour begins and ends in the Loop
Walking distance: 1.5 miles
NEWSLETTER
Stay in the LOOP and subscribe to our monthly newsletter today!