June 5, 2019
– By Tom Schaffner
When I was in my early twenties, I worked in an office on North Michigan Avenue near the Wrigley Building.  My home at the time was in East Lakeview — 3.7 miles north of the office.
Every day after work I had a difficult transportation decision to make in order to get home — take the L (usually too crowded), take the bus (generally too slow) or take a cab (always too expensive).  There were no ride-sharing businesses in those days and even if there had been, we didn't have smartphones with which to initiate an order. Many evenings I chose to walk home, a journey that would take about one hour and 15 minutes if no stops were made along the way.
When I wasn't in a hurry, I'd take my sweet time and make all kinds of stops on the way home. The best walks were those where I explored the many bars, taverns, and saloons that populated my meandering path home.  After much trial and error, I developed a sacred list of favorite establishments — a list that I would later describe as "The Ultimate Pub Crawl."  It was a wide array of drinking establishments — old standards, singles bars, places with happy hour and appetizer specials, bars with 4 a.m. licenses, and many more.  Literally, a cornucopia of drinking joints.
Although many of my favorites vanished long ago, the vast majority of "Ultimate Pub Crawl" joints are, incredibly, still in business 40 years later — a testament to their stamina and staying power. Here, in proper order, is the "Ultimate Pub Crawl" — drinking establishments that were popular in 1980 and are still going strong:
---
Chicago Pub Crawl
Billy Goat Tavern

Pippin's Tavern

Hangge-Uppe

Butch McGuire's

The Lodge

Old Town Ale House

Marge's Still

Kincade's Bar & Grill

Glascott's Groggery

Burwood Tap

Durkin's

A dingy, subterranean watering hole that screams "old school" from the second you descend the steps from the front door.  The place hasn't changed a bit in 40 years — a thin film of brown grease (from years of frying "dobla-cheez" burgers) taints the pictures and other framed objects on the walls and laminate tabletops feature red and white checkered squares that are printed on them.  From the "Billy Goat Curse" to the famous sketch depicted on Saturday Night Live, Billy Goat Tavern is a bar that should be on every Chicago pub crawl.
Pippin's Tavern

(39 E. Chicago Ave – Recently moved)
A ten-minute walk from Billy Goat, Pippin's is a great little tavern that has been serving thirsty Chicagoan's since the 1970s.  Unlike other establishments in the area, Pippin's is small and unpretentious with a cozy, comfortable feeling to it. Back in the day, Pippin's was frequented by airline crew members who were overnighting at nearby Michigan Avenue hotels; today it attracts a wide array of guests, serves upscale food, and is open only until midnight (however, its nearby sister tavern, Streeter's, retains a 4 a.m. liquor license).
I would have voted this bar the "Least Likely to Survive as a Business" in 1980 but here we are, more than 40 years later, and the Hangge-Uppe is still going strong.  Upstairs is still "disco-like" with a lit dance floor and DJ; downstairs is the self-proclaimed "Rock and Roll Heaven" which features a number of bars, loud, piped-in rock and roll music and wall-to-wall-people.  The Hangge-Uppe is a great place to have a drink, people watch, and then move on to the next bar.
Butch McGuire opened this tavern on Division St. in 1961 and in so doing, created the world's first "Singles Bar," a place where it would be easy for people to meet one another, enjoy quality food and cocktails and have a good time.  Over the years the bar claims to have served more than 23 million glasses of beer and is single-handedly responsible for thousands of people not only hooking up but, ultimately, getting married. Though the nightclub intensity of Division and Rush Street has dropped considerably in recent years, Butch McGuire's is still a good place to get a drink on your long walk to Lakeview.
Located across the street from Butch McGuire's, the Lodge Tavern pre-dates Butch's by four years, making it the senior member of the Rush Street entertainment district.  By Rush Street standards, the Lodge is on the small side and feels quite crowded on a Friday or Saturday night when things get cranked up. For the Ultimate Chicago Pub Crawl, it's worth a shot and beer…and then on your way.
Perhaps the "diviest" bar on the Ultimate Chicago Pub Crawl, the Old Town Ale House knows what it is…and is proud of it.  Cheap beers, sawdust on the floor, old books scattered throughout and veteran tipplers seated at the bar who've been coming here for years.  The original bar caught fire and then moved across the street to the current location in 1971. It was supposed to be a temporary move but the bar is still there today.  You won't find a drinking joint in Chicago with more "character" than this one.
Every Chicago pub crawl has to have the quintessential corner tavern on its agenda and for the Ultimate Pub Crawl, Marge's Still fits the bill.  The building it is housed in dates to 1885 and the tavern was operated as a speakeasy during Prohibition (gin was made in the bathtub on the second floor). Previous owner Marge Lednick passed on in 2001 but the bar survives with her name.
Established in 1986, Kincade's is one of the "younger" bars on this circuit.  It is primarily a sports bar and has special allegiances with certain college teams, such as Northwestern University and the University of Kansas, which is odd because DePaul University is literally right across the street.  The bar is convenient to the Brown Line (elevated train) in case you are looking to abandon the pub crawl early.
You are now officially in Lincoln Park and if you are still hoofing it from bar to bar, you have walked 2.9 miles from Billy Goat Tavern.  Congratulations, you deserve a drink. Glasscott's, run by various members of the Glascott family since 1937, offers 15 beers on tap, more in bottles, wine by the glass and a wide variety of liquor.  The décor inside is classic Chicago neighborhood bar — mahogany bar, tin ceiling, white hexagonal floor tile, high backed wooden barstools and a game room in the back.

Another tavern owned and operated by the same family since 1933.  Inside the bar is a large photograph of Burwood regulars — one of them is named Leroy Brown and he served in the Navy with a songwriter by the of Jim Croce, who would later write a song about him called, "Bad, Bad Leroy Brown."  Located in the middle of a quiet residential neighborhood, Burwood Tap is a classic neighborhood bar.
Durkin's

(810 W. Diversey Pkwy)
The last stop on the Chicago pub crawl is Durkin's which, since 1933, has held the longest continuous beer license on the city's North Side.  It calls itself an Irish bar, but it's really just another neighborhood sports bar — lots of large-screen televisions with sports on all the time. This is a shot and a beer joint — drink up, pub crawlers.
There you have it — 11 bars, 3.7 miles, all on foot.  The Chicago pub crawl requires pacing and a bit of stamina, no doubt about it.  But it is a beautiful walk, on the way you see North Michigan Avenue, the Rush Street entertainment district, Old Town, DePaul, Lincoln Park and Lakeview.
Happy pubbing (or crawling, as the case may be).
Cheers!
Holder of two journalism degrees, including a masters from Northwestern University, Tom Schaffner is a native of the Chicago area and has spent nearly 50 years as a writer, editor, publisher and professional communications consultant. He was also the founder, editor, and publisher of the Chicago File, a newsletter for former Chicagoans. Tom is also the co-owner of L Stop Tours.
---
POPULAR TRIPS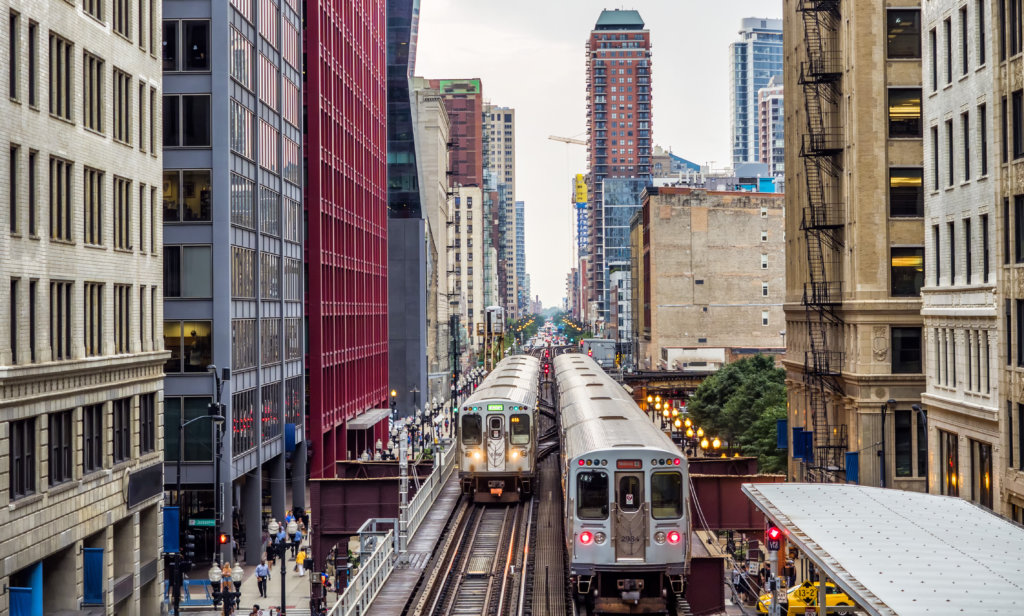 Duration: 3.5 hours
Price: Adult $60
Tour price includes transit fees - food/beverages purchased by guests
Tour begins and ends in the Loop
Walking distance: 1.5 miles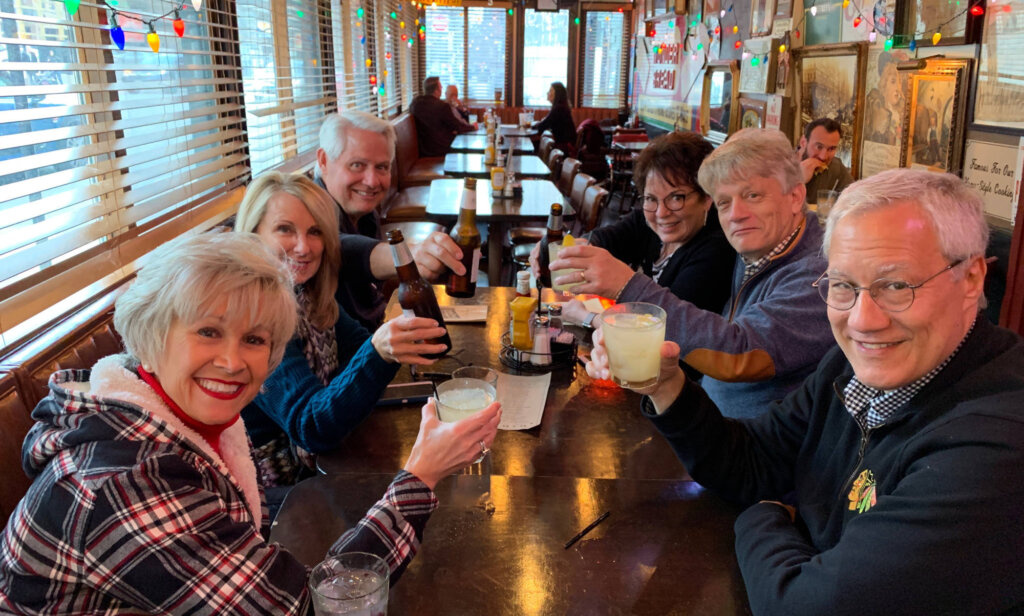 Duration: 3.5 hours
Price: Adult $60
Price includes transit fees – food/beverages purchased by guests
Tour begins and ends in the Loop
Walking distance: 1.1 miles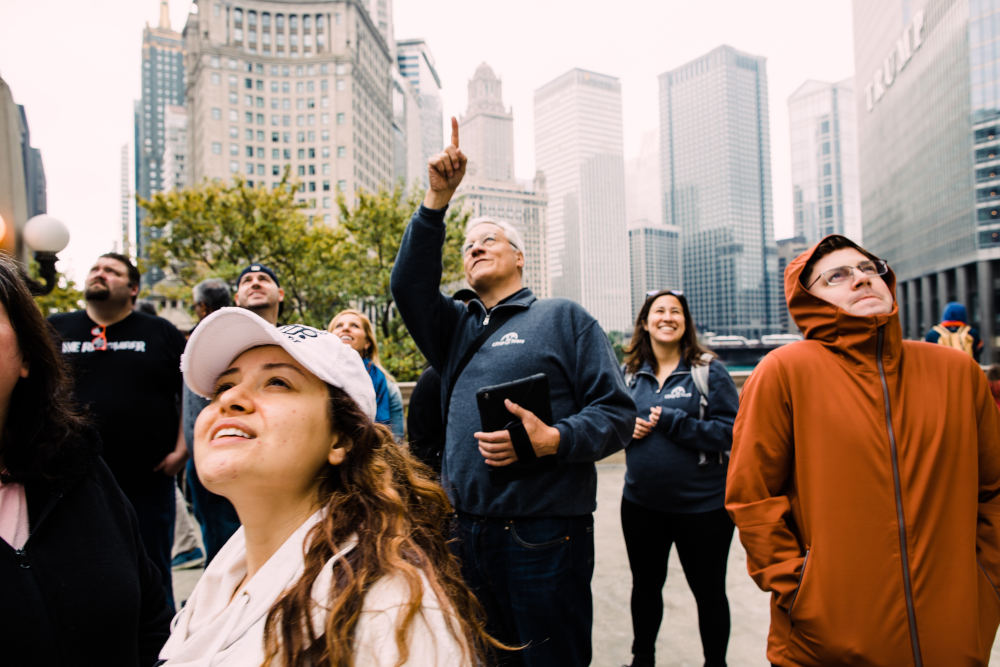 Duration: 2.5 hours
Price: Adult $60
Tour price includes professional tour guide, train ride - food/beverages purchased by guests
Tour begins and ends in the Loop
Walking distance: 1.5 miles
NEWSLETTER
Stay in the LOOP and subscribe to our monthly newsletter today!