May 19, 2022
– By Tom Schaffner
For more stories about Chicago's fascinating history, take a look at what Chicago city tours we are currently running! L Stop Tours runs unique tours all across Chicago's neighborhoods that are guided by lifelong Chicago residents. Discover the amazing architecture, tasty food, and interesting tidbits about the city in one of our Chicago walking tours!
A Brief Timeline
Billy Goat Tavern, one of Chicago's most unique and best-known bars, has had a number of famous "moments" in its long and illustrious history.  Many are legendary
A goat falls off a passing livestock truck in 1934 and is adopted by near West Side tavern owner Bill Sianis, who decides to grow a goatee and change the name of his bar.  Billy Goat Tavern is born.

Sianis and his goat are denied admission to the 1945 World Series at Wrigley Field against the Detroit Tigers because the goat "smells."  Sianis casts a curse on the Cubs and, when they promptly lose the series to the Tigers, sends a note to Cubs Owner P.K. Wrigley saying, "Who smells now?"

In 1964, Sianis moves his tavern to its present location, 430 N. Michigan Avenue, Lower Level.

A short sketch about a Greek diner resembling Billy Goat Tavern appears on NBC-TV's Saturday Night Live on January 28, 1978.  Overnight, the tavern becomes a "must-see" destination for locals and tourists.

On April 29, 1997, Pulitzer Prize-winning newspaper columnist and number one Billy Goat Tavern booster Mike Royko dies at age 64.
I didn't happen to be at the bar when any of these illustrious moments occurred, however, I've frequented the pub enough over the years to be deemed a regular and, as such, have experienced a number of great moments of my own in that wonderful den of iniquity.
Why am I a regular?  The primary reason is because I have worked in the Streeterville neighborhood since 1974 and Billy Goat Tavern has always been a convenient but off-the-beaten-track bar where one could enjoy a couple of beers without being pestered (at least in the early years) by tourists.  The other reason I hung out at Billy Goat was because I was a journalist and we all know that journalists like to hang out with other journalists at bars and listen to each other's stories about what it's like to be an ink-stained wretch.  I was no exception.
Another Perspective
What are my greatest moments in Billy Goat's over the years?  I'm glad you asked — I've listed them in reverse order below:
10) The "Back" Room
A group of us — "young Turks," as our boss labeled us — worked in a skyscraper that towered over Billy Goat's like Wilt Chamberlain standing next to Mini Me.  A quick elevator ride down to street level and few steps (maybe thirty?) put us in front of the famous "Butt in Any Time" sign at the entrance of the pub.  It was easily the closest bar to our office.  And because our office closed earlier than most, we were generally the first after-work revelers to descend on Billy Goat's on Fridays for cocktails (4:01 p.m.).  Being early allowed us to commandeer the back room (now called the VIP Room) and have it mostly to ourselves for an hour or two.  Between 1980 and 1986, we solved all the world's problems over cocktails in that location.  
9) My Farewell Party
In 1986, I announced that I was leaving my job as director of communications for a Michigan Ave. firm and starting my own consulting business.  Fellow employees put together a farewell party, replete with gag gifts and other paraphernalia.  I remember one of the gag gifts distinctly — an actual cow's tongue that was wrapped in cellophane.  (The gag worked because a lot of us worked in the meat business at the time.)  I momentarily put the gift on top of the Billy Goat's serving counter to remove another item from my briefcase.  At Billy Goat's, the sight of a real cow's tongue on a serving counter didn't even register a blip among nearby patrons or employees.  As a matter of fact, I think one of the employees asked me, "You want cheeps with that?"
8) Drinking With the Pressmen
Back in the day, Billy Goat's was not just for journalists, it attracted second and third-shift newspaper employees who worked late into the night printing Chicago's daily newspapers.  One night, a friend and I found ourselves downtown after midnight and we decided to go into the Goat for a quick one (or two).  Seated next to us at the bar were two pressmen from the Chicago Sun-Times who regaled us with printing stories and offered to give us a tour of the presses at some point in the future.  I don't think I could have ever had that experience at any other Chicago bar.  Thank you, Billy Goat.
7) Nanny & Billy
The Womens' and Mens' toilets at Billy Goat have always been labeled "Nanny" and "Billy."  For some reason, this confuses tourists and other first-timers who don't know which was the correct one to go in — so they'd ask us (when we were sitting nearby) and we'd tell them.  "Nanny is a young male goat and Billy is grown one."  That was wrong, of course, but it was fun to look at the expressions on people's faces as they sheepishly came out of the incorrect bathroom and scooted over to the correct one.
6) My First Legal Beer in Illinois
Like many other states at the time, Illinois lowered the legal age to purchase beer and wine to 19 in 1973.  I turned 19 in September of 1974 and when I returned home for Christmas break from college, I started an internship at a Streetervillle public relations firm (on Erie St.) that was only a short walk to the Goat.  Fortunately, my boss and several co-workers sensed the magnitude of my personal milestone and treated me to lunch where I washed down a double cheeseburger with a mug of Schlitz.  It was December 20, 1974 — I was legally an adult and a Goat "virgin" no more.
5) My Colleague Gets a Beer Dumped on Him
One of the guys I worked with at the Michigan Ave. firm had a penchant for saying wrong things to women he tried to flirt with.  One evening a group of us were in the back room when suddenly a woman from our group stood up, called this guy a "disgusting pig" and, with the flourish of a symphony conductor, dumped a full mug of Schlitz on the offender's head.  Funny?  Yes.  A waste of a good beer?  You be the judge.
4) Consecutive Cheeseburgers Streak Comes to A Halt
It was about noon on a Wednesday in 1983 and I was feeling a little peckish, so I decided to pop down to the Goat for a beer and something to eat.  I don't know what got into me.  I decided on the fly that for the first time in more than 10 years I was going to order something different to eat — no double cheeseburger for me today.  When the grill cook (who knew me) looked at me and asked, knowingly, "Dobla Cheez?", I surprised him and said, No.  Give me a Grilled Ham and Cheese."  He looked at me strangely for a second and then said, "OK."  I enjoyed the sandwich but started a new cheeseburger streak two days later.
3) The Crack of Dawn
Her name wasn't Dawn and I don't even know what his name was — but neither of these tidbits matter.  What's important (at least to this blurb) is that my companion and I were enjoying a cocktail when suddenly I notice her edging her cell phone camera into position for a photo.  I asked her what's going on and she "shushes" me to be quiet with her index finger over her lips.  I look over my shoulder to see what is so picture-worthy and I see a man and woman sitting at the bar with their backs to us.  He is attempting to put his arm around her waist and she has a pair of shorts on with a plumber's crack that is revealing a colorful tattoo and at least half a moon.  I consider telling the couple about the "Butt In Any Time" sign at the entrance to the tavern but decide it's probably best to keep that information to myself.
2) The French Chef Visits Billy Goat 
In 1979, a group of my colleagues convinced Julia Child to become a judge at the National Beef Cook-Off in Omaha.  While there, our group told Julia about the Billy Goat and how it was the closest bar (and grill) to our office.  She said that she would like to visit and would let us know when she planned to go there.  On June 1, 1981, she called our office and said she was going to visit Billy Goats the following day and did we want to join her?  Of course we did — it was kind of like the Queen of England slumming with a visit to White Castle.  It's something you just have to witness in person.  Like everyone else, Julia loved Billy Goat's and especially the cheeseburger.  "I could live on this forever," she said.
1) Royko Gets His Comeuppance
A friend and I were enjoying beers at one of the front tables.  Sitting no more than two feet away (at the next table) was Mike Royko and a colleague.  My friend decides he must say something and interrupts Royko's private conversation.  He tells Royko how much he loves his column, praises him for being great writer and for being a Billy Goat's booster.  Royko, hearing my friend's accent, says "You must be from New York.  I can hear it in your words."  My friend denied being a New Yorker and threw him more flattery.  Royko asked again, "Aren't you from New York?  Where are you from?"  My friend looks him right in the eye and says, "I'm not from New York.  I'm from Brooklyn."  Knowing he'd been roped into a trap, Royko ceased all conversation, motioned to his friend and the two of them got up and left.  Even though he was a celebrated Pulitzer Prize winner, he should have known — a Brooklynite will never admit to being a New Yorker.
Holder of two journalism degrees, including a masters from Northwestern University, Tom Schaffner is a native of the Chicago area and has spent nearly 50 years as a writer, editor, publisher and professional communications consultant. He was also the founder, editor, and publisher of the Chicago File, a newsletter for former Chicagoans. Tom is also the co-owner of L Stop Tours.
---
POPULAR TRIPS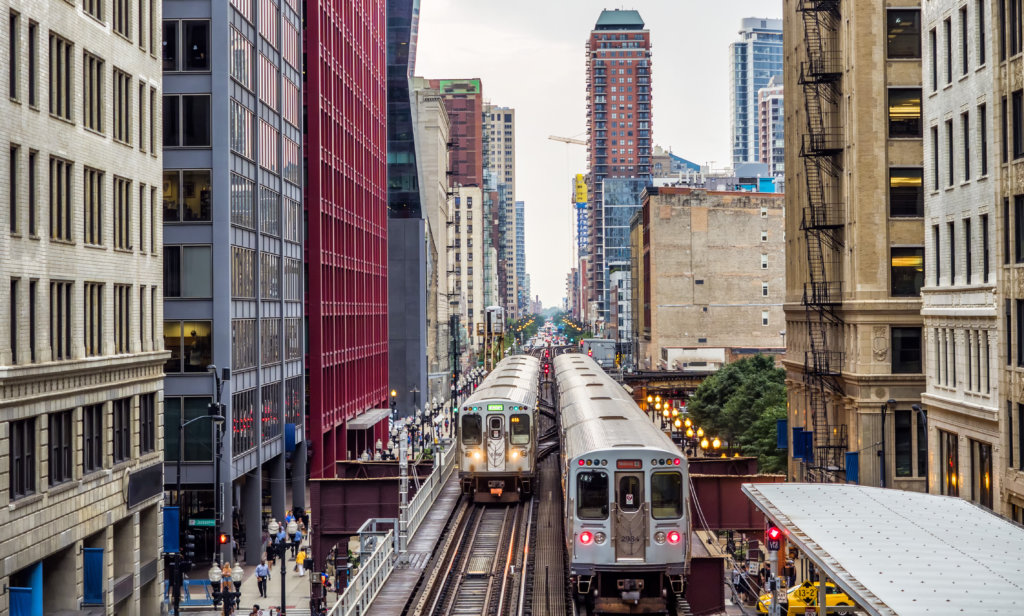 Duration: 3.5 hours
Price: Adult $60
Tour price includes transit fees - food/beverages purchased by guests
Tour begins and ends in the Loop
Walking distance: 1.5 miles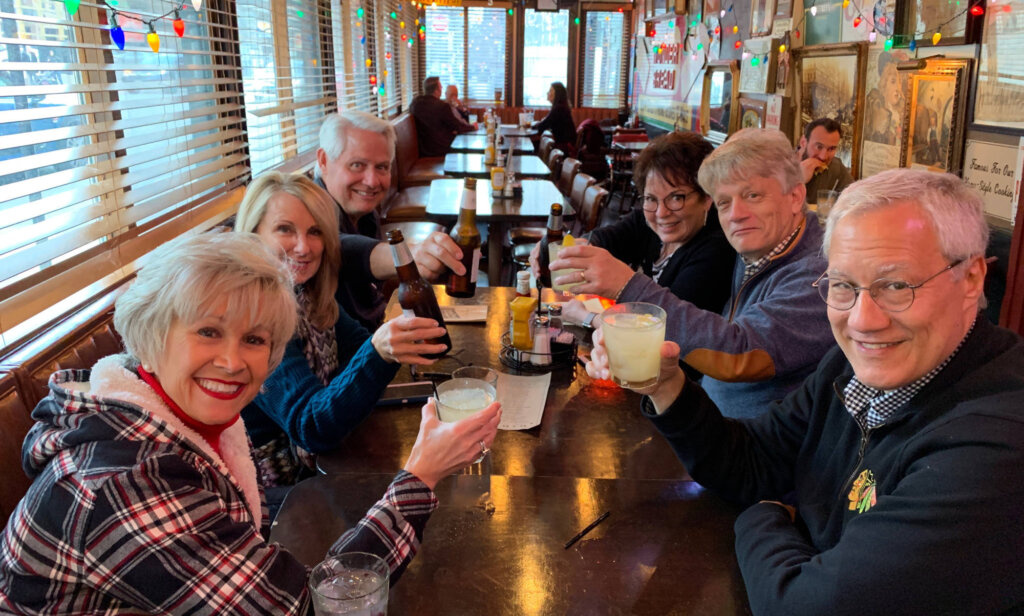 Duration: 3.5 hours
Price: Adult $60
Price includes transit fees – food/beverages purchased by guests
Tour begins and ends in the Loop
Walking distance: 1.1 miles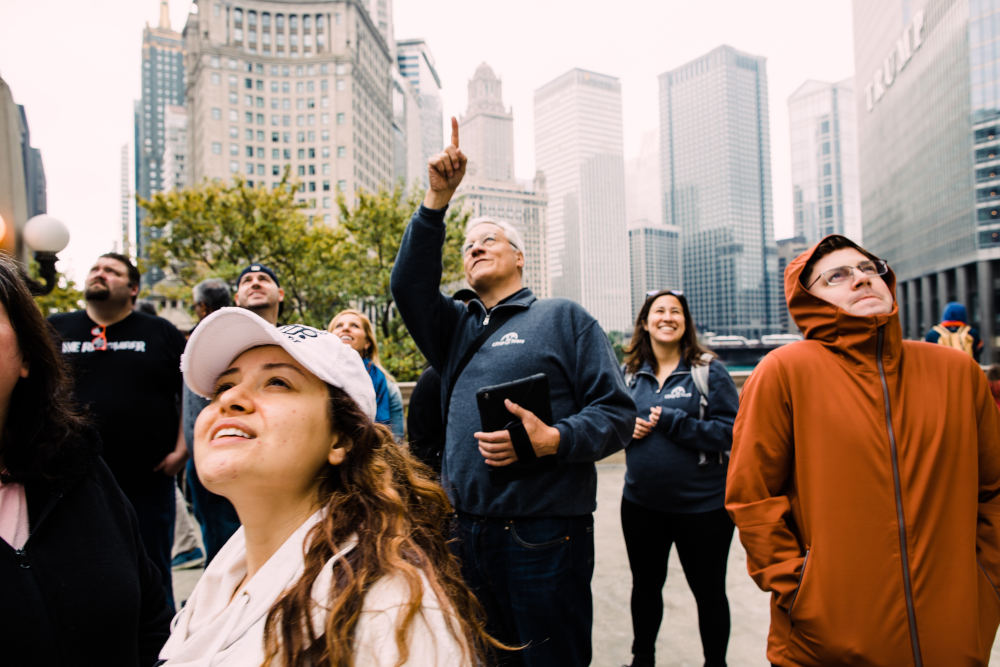 Duration: 2.5 hours
Price: Adult $60
Tour price includes professional tour guide, train ride - food/beverages purchased by guests
Tour begins and ends in the Loop
Walking distance: 1.5 miles
NEWSLETTER
Stay in the LOOP and subscribe to our monthly newsletter today!