January 15, 2019
– By Tom Schaffner
Everyone is familiar with Chicago's prominent museums — Field Museum of Natural History, Museum of Science and Industry, Art Institute, Chicago History Museum, Museum of Contemporary Art, Adler Planetarium — but the majority of visitors to Chicago aren't aware of the many smaller, special interest museums located throughout the City that offer great educational, cultural and entertainment value to anyone willing to invest a little time and effort into finding them.
Museum of Broadcast Communications
Because it has changed locations several times in the past 25 years, the Museum of Broadcast Communications has been a difficult museum to locate much less visit since coming into existence in the late 1980s (for eight and a half of those years, it didn't even have a home). Now located in a self-built structure at 360 N. State Street, the Museum's itinerant days appear to be behind it for good. And for visitors, that's a really good thing.
Thanks to geography, Chicago in the 1920s was one of the nation's early broadcasting centers. Its central Midwest location not only allowed its early radio stations to be widely heard — from the eastern seaboard to the Rocky Mountains — the geography also allowed Chicago to become a logical switching point for transcontinental network lines, enabling local production facilities to easily and efficiently re-feed programming to various time zones nationwide. The City's early role as a broadcasting center is one of the primary reasons the Museum is located in Chicago.
The mission of the Museum of Broadcast Communication is to collect, preserve and present historic and contemporary radio and television content and artifacts and make it available to the public for educational, informational and entertainment purposes. The Museum has an extensive archive of clips and episodes from radio and television programs over the years and serves as the headquarters of the National Radio Hall of Fame. Additionally, it has curated and collected artifacts from locally produced programs like the "Oprah Winfrey Show," "Garfield Goose and Friends," and the "Bozo Show" and a current exhibit at the Museum, "Saturday Night Live: The Experience," was recently extended through March 31, 2019.
American Writers Museum
The reason this museum is not well known is because it is new — the American Writers Museum opened its doors in May 2017 — and because it is hidden on the second floor of a downtown office building (180 N. Michigan Ave.).
In its short life span, however, the museum has already racked up some pretty impressive awards. Shortly after it opened, the Museum was listed first by Fodor's Travel as one of "World's 10 Best New Museums." Six weeks later, the Writers Museum was named "Best Illinois Attraction" in a survey by USA Today/Reader's Choice.
The first museum of its kind in the United States, the American Writers Museum celebrates American writers and explores their influence on our history, our identity and our daily lives. The Museum features a wide array of interactive exhibits that focus on various aspects of writing, great authors and their works, Chicago writers and their contributions to literature, and much more. The Museum also hosts a number of special events and programs — "Bob Dylan Electric" is an exhibit running through April 30, 2019 that explores the cultural influences and writing talents of the winner of the 2016 Nobel Prize for Literature; "Frederick Douglass: Agitator," which runs through May 31, 2019, explores the powerful words used by Douglass in his fights against slavery and racism.
McCormick Bridgehouse & Chicago River Museum
There just aren't many museums in the U.S. — or in the world, for that matter — that are housed in a bridge-tender's tower located astride an iconic urban river. Such an unlikely location for a museum, as well as its small size, are why this particular venue is not heavily trafficked, it doesn't look at all like a museum.
It's an interesting place to visit, however. When the Michigan Avenue museum is open (May 1 –Oct. 31) and the bridge needs to be raised for boat traffic, visitors can walk down its stairs to the river's edge and watch the huge mechanical gears turn as counterweights drop and, with teeter-totter-like precision, lift both sides of the trunnion-bascule bridge so that the roadway sections are pointing straight to the sky, perpendicular to the water. This happens about 100 times between April and November, and typically occurs on Wednesdays or Saturdays.
The museum also tells the stories of the Michigan Avenue Bridge and the Chicago River — how both the bridge and museum are now located on the site of historic Fort Dearborn, how the bridge was chiefly responsible for the growth of the City north of the Loop and the role of the River in the development of Chicago and how its direction was "reversed" in the early 1900s in order divert waste and sewage away from Lake Michigan.
Interested in exploring all that this city has to offer? Book one of our Chicago tours today! 
Learn more about Chicago in the L Stop Blog
Holder of two journalism degrees, including a masters from Northwestern University, Tom Schaffner is a native of the Chicago area and has spent nearly 50 years as a writer, editor, publisher and professional communications consultant. He was also the founder, editor, and publisher of the Chicago File, a newsletter for former Chicagoans. Tom is also the co-owner of L Stop Tours.
---
POPULAR TRIPS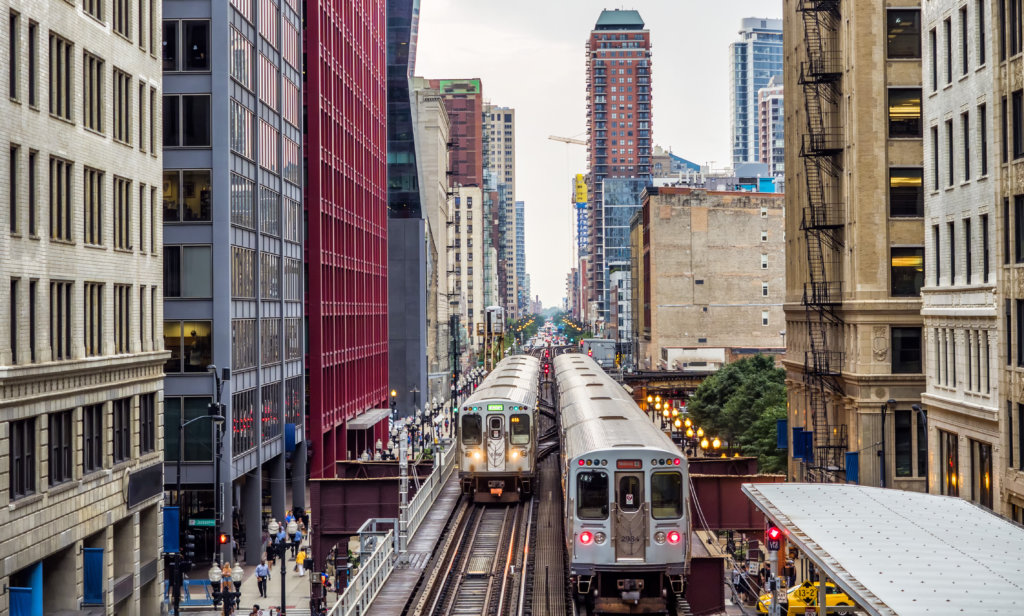 Duration: 3.5 hours
Price: Adult $60
Tour price includes transit fees - food/beverages purchased by guests
Tour begins and ends in the Loop
Walking distance: 1.5 miles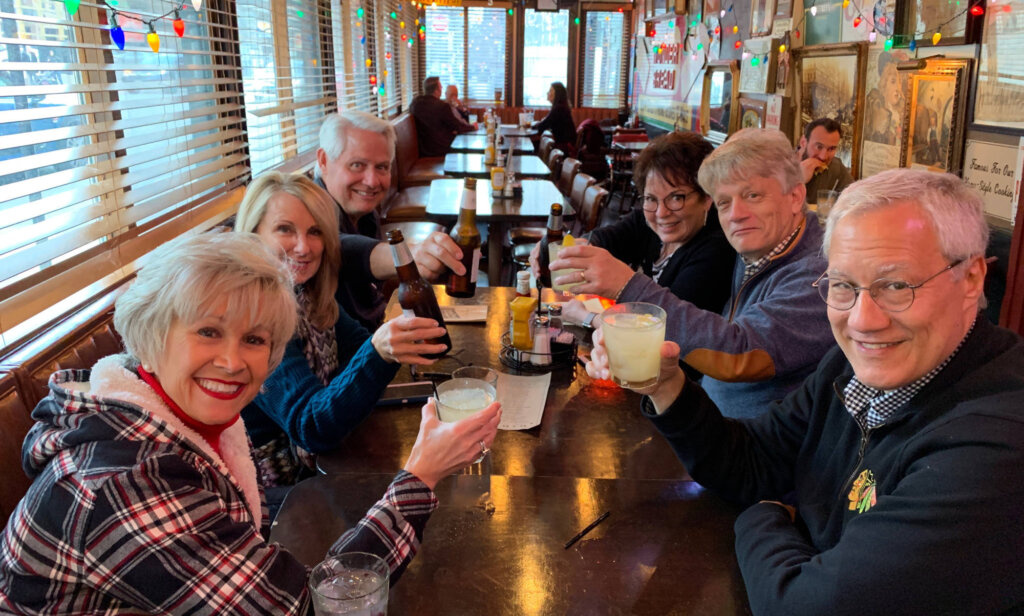 Duration: 3.5 hours
Price: Adult $60
Price includes transit fees – food/beverages purchased by guests
Tour begins and ends in the Loop
Walking distance: 1.1 miles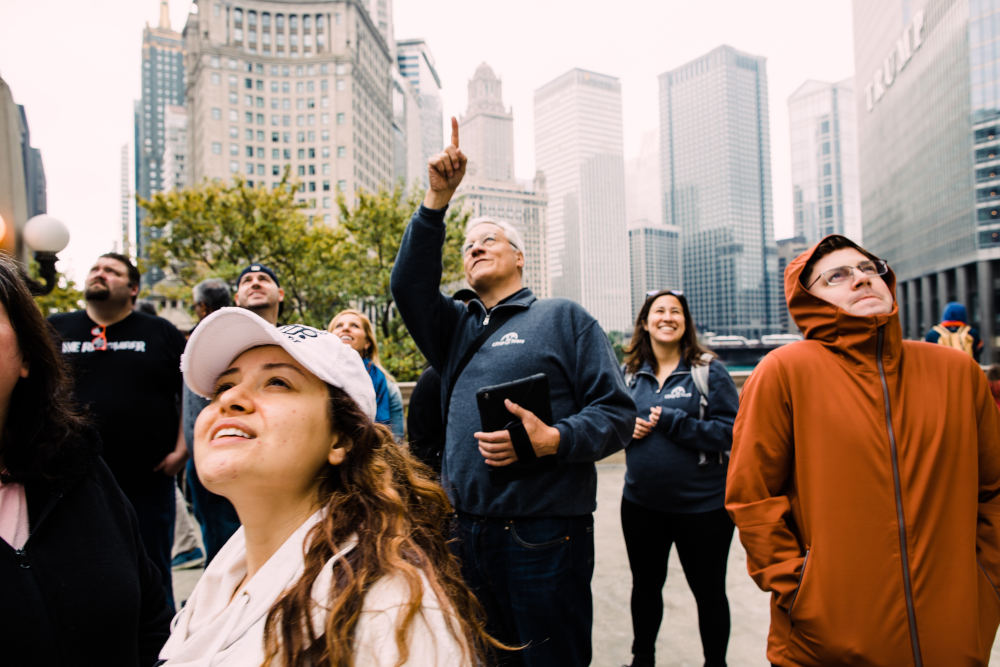 Duration: 2.5 hours
Price: Adult $60
Tour price includes professional tour guide, train ride - food/beverages purchased by guests
Tour begins and ends in the Loop
Walking distance: 1.5 miles
NEWSLETTER
Stay in the LOOP and subscribe to our monthly newsletter today!