October 2, 2019
– By Tom Schaffner
Every year, the "who's who" of candy makers visit the international  "Sweets and Snacks Expo" held at Chicago's McCormick Place.  Ever wonder why? Chicago has long-held the title of "Candy Capital of the World" so it's only fitting that the largest candy maker convention in the world is held here on an annual basis.  
Transportation, geography and a steady supply of immigrant workers in the mid-19th century are what lead to Chicago's success as a candy maker and distributor of candy products worldwide.  Access to rail lines and Great Lakes shipping sped the flow of ingredients into the city and made the outbound distribution of finished candy products around the globe effective and efficient.  Newly-arrived immigrants provided a steady stream of workers to fill candy manufacturing jobs while others opened small retail candy shops across the city featuring products made from Old World family recipes.
Through the years there have been a number of innovative candy makers that have called Chicago "home sweet home."  The following is our list of great Chicago candy manufacturers and their contributions to the world of sweet treats.
Candy Makers in Chicago
Wm. Wrigley Jr. Company
Selling packs of chewing gum can lead to big business and no one was more successful at it than the Wrigley Company, an iconic candy maker company that was founded in Chicago in 1891.  Initially a soap and baking powder manufacturer, Wrigley offered purchasers gum as a premium to sell the company's primary products. Wrigley soon realized however that the gum was more popular than the other products so he retooled his factory so it could manufacture gum.  In 1893, Wrigley introduced Juicy Fruit and Spearmint brands; Doublemint was introduced in 1914. Though the company was acquired by Mars, Inc. in 2008 for $23 billion, it still maintains a Global Innovation Center on Goose Island. 
Blommer Chocolate Company
 If you've ever been in the Loop and smelled chocolate in the air, you've been properly introduced to Blommer, a West Loop chocolate candy maker that has been processing cocoa beans since 1939.  A wholesaler, not a retailer, Blommer has become one of the largest independent candy makers and chocolate ingredient suppliers in North America, accounting for nearly 45 percent of cocoa beans processed in the U.S.  Although the company's main business is supplying chocolate ingredients to other companies, the company maintains a small retail shop adjacent to the manufacturing plant that sells chocolates and various baking supplies.
Schutter-Johnson Company
This Chicago-based company's claim to fame was the introduction of Bit O' Honey in 1924, a honey-flavored taffy product with bits of almond embedded throughout.  Like taffy from other candy makers, Bit O'Honey was a long-chewing candy. The brand is now owned by Pearson's Candy Company of St. Paul, Minnesota.
Ferrara Pan
Founded in 1908 in the Little Italy neighborhood, the candy maker Ferrara is known for a wide range of candies, including Lemonheads, Jujyfruits, Chuckles, Atomic Fireballs, Red Hots and Boston Baked Beans.  Today, Ferrara Candy has its headquarters in suburban Oak Brook Terrace and operates five manufacturing facilities in the U.S. and Mexico. Ferrara also is the country's largest producer of candy canes, the largest seller of conversation hearts ("Kiss Me," "Miss You,) etc. and produces a large portion of jelly beans that are consumed in the U.S.
Brach's
In 1904, Emil J. Brach opened "Brach's Palace of Sweets" on North Avenue near Halsted and, at the time, sold mainly chocolate bars and an almond nougat confection.  After World War II, the candy maker company began to focus on bulk and bagged candies and one time had more than 1,700 product lines. Brach's Candy Corn has been a staple at Halloween and for many years has been the number one selling candy corn product in the U.S.  In 2012, after a number of acquisitions by other companies, Brach's became part of the Ferrara Pan Candy Company.
Curtiss Candy Company
Though no longer headquartered in the Chicago area (Nestlé is currently the owner), the company's two most famous products are manufactured in Franklin Park (near O'Hare) — Baby Ruth (1920) and Butterfinger (1936).  Curtiss was founded in Chicago in 1916 by Otto Schnering who named the company using his mother's maiden name because of anti-German sentiment during World War I.
DeMet's Candy Company
 Turtles brand candy was developed by Johnson's Candy Company in 1918 when a traveling salesman showed a candy to one of the dippers that looked like a turtle.  It was made with pecans and caramels and then dipped in chocolate. In 1923, the candy maker's stores dropped the Johnson's name and assumed the name DeMet's and reserved the trademarked Turtles name.  Now owned by Yildiz Holding, the products are sold at a wide variety of retail stores, including Walgreens, CVS, Target and others.
Tootsie Roll Industries
Founded in New York in 1898, Tootsie Roll Industries has had its candy maker headquarters and primary manufacturing facilities in Chicago since 1968.  The company's eponymous product, the Tootsie Roll, derived its name from owner Leo Hirshfield's daughter, whose nickname was "Tootsie." Additional treats are added to the product line or acquired over the years:  Toosie Pops (1931); DOTS (1972); Junior Mints, Sugar Daddy, Sugar Babies and Charleston Chew (1994); and Dubble Bubble (2004).
Leaf Brands
Founded in 1920 by Chicago entrepreneur Sol Leaf, Leaf Candy Company was once the fourth largest candy company in North America, producing such products as Whoppers, Jolly Rancher, Milk Duds, Payday and Heath Bar.  The company's U.S. division was sold to Hershey in 1996 and the remainder of the company left the U.S. for Europe. Today the company has been re-launched in the U.S. and it is selling a variety of food products, such as Hydrox cookies.
Fannie May
The first Fannie May candy shop was opened at 11 N. LaSalle St. in 1920 by H. Teller Archibald, a prominent Chicago racehorse owner.  The business was successful — by 1935 it has grown to 48 retail shops in Illinois and surrounding Midwest states. Key to the company's success was its collection of decades-old candy recipes that, over the years, it refused to update or modernize.  In 1946, Fannie May created "Pixies," a blend of hand-poured caramel, roasted pecans and dark or milk chocolate. Pixies, its most popular product ever, helped propel Fannie May in 1992 to the position of largest candy retailer (most stores) in the United States.  Today the company is part of Ferrara Candy.
The Hershey Company
 No, the Hershey Bar was not invented in Chicago.  None of the company's other products — Kisses, Syrup, Reese's, Kit Kat, Almond Joy (to name a few) — were launched or manufactured here, either.  The candy makers have a very important connection to Chicago, however. After Milton S. Hershey, founder of the company saw German chocolate-making machines for the very first time at the 1893 World's Columbian Exposition in Chicago, he decided he wanted to go into the chocolate manufacturing business.  He purchased the machines and the rest, as they say, is history.
Mars, Inc.
Though not founded in Chicago, Mars, Inc. had its corporate headquarters here for 30 years (1929-1959) and during that period launched some of its most popular candy products, including Snickers, Three Musketeers and M&M's.  Now headquartered in suburban Washington, D.C. and still owned by members of the Mars family, the company still maintains manufacturing operations in Chicago and has grown to become one of the largest privately-held companies in the world.
Marshall Field & Co.
Originally created at a Seattle-based department store chain, Frederick and Nelson's, in 1918, the recipe for Frango Mints became the property of Marshall Field & Company stores in Chicago when it acquired the Washington company.  In 1929, Field's moved production of Frango Mints to the 13th floor of its enormous State Street flagship store where they were produced in huge melting pots for nearly 70 years.  Now owned by Macy's department stores, Frango Mints are available in a wide variety of flavors and in different product lines.  The products, however, are now manufactured in Ohio. 
Interested in learning more? For more stories about Chicago's fascinating history, take a look at what Chicago city tours we are currently running with L Stop Tours! You can see some of these candy factories and businesses while on one of our many Chicago tours. Book your next adventure today!
Holder of two journalism degrees, including a masters from Northwestern University, Tom Schaffner is a native of the Chicago area and has spent nearly 50 years as a writer, editor, publisher and professional communications consultant. He was also the founder, editor, and publisher of the Chicago File, a newsletter for former Chicagoans. Tom is also the co-owner of L Stop Tours.
---
POPULAR TRIPS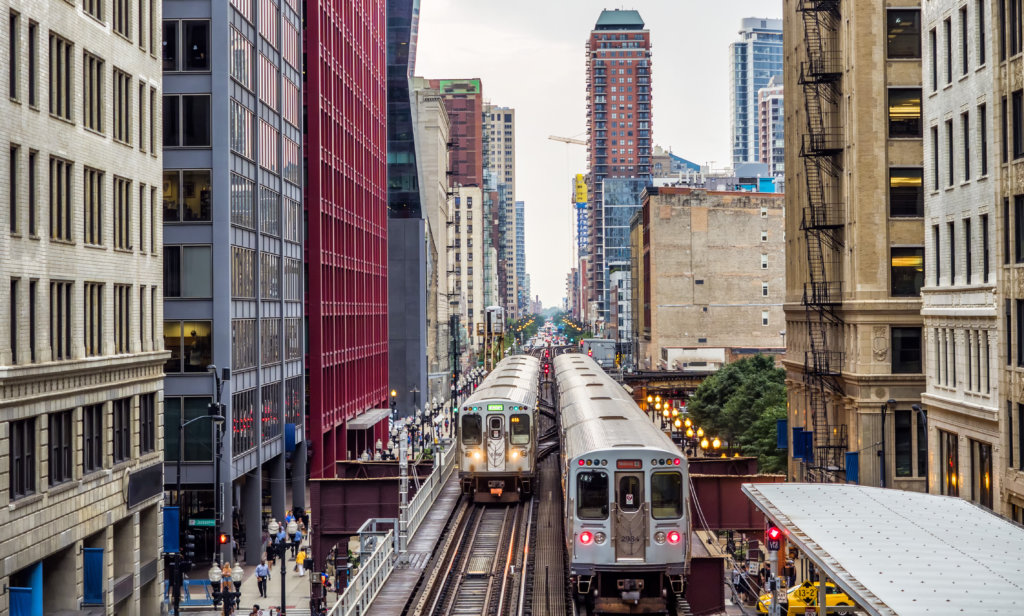 Duration: 3.5 hours
Price: Adult $60
Tour price includes transit fees - food/beverages purchased by guests
Tour begins and ends in the Loop
Walking distance: 1.5 miles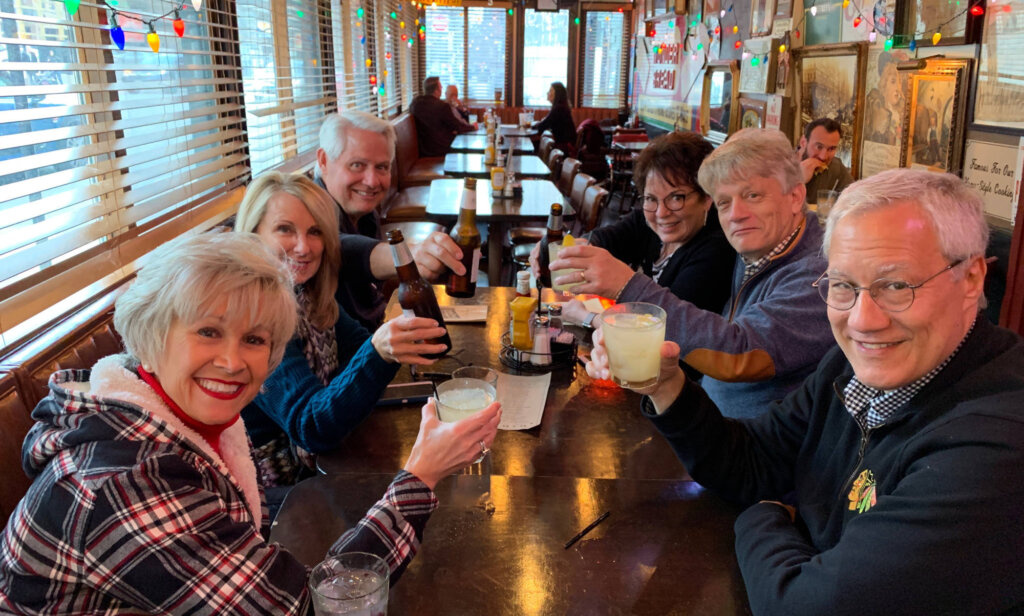 Duration: 3.5 hours
Price: Adult $60
Price includes transit fees – food/beverages purchased by guests
Tour begins and ends in the Loop
Walking distance: 1.1 miles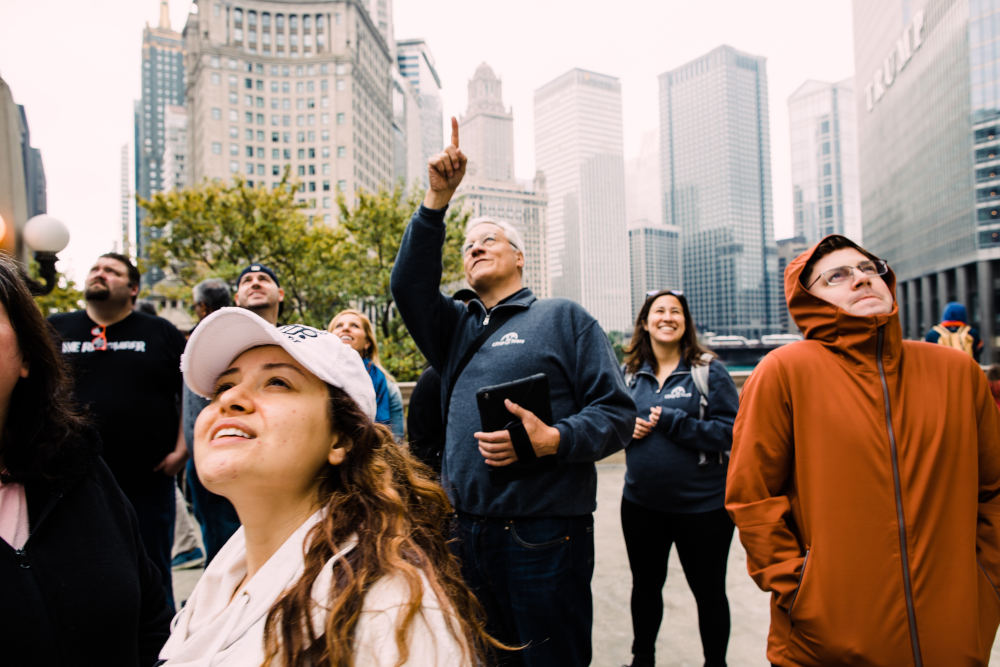 Duration: 2.5 hours
Price: Adult $60
Tour price includes professional tour guide, train ride - food/beverages purchased by guests
Tour begins and ends in the Loop
Walking distance: 1.5 miles
NEWSLETTER
Stay in the LOOP and subscribe to our monthly newsletter today!